Back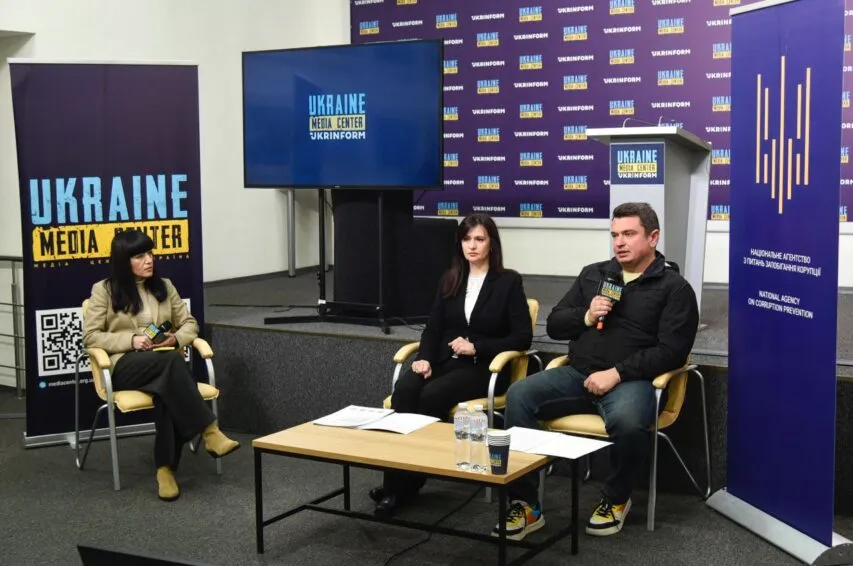 October 12, 2023, 13:52
Artem Sytnyk: We have to start the Register of Income Tax declarations within 60 days since the law enters into force
The Deputy Head of the NACP Artem Sytnyk made this statement during a briefing at the Media Center Ukraine – Ukrinform.
"We have to run the Register of Income Tax declarations within 60 days after the law comes into effect. The question arises as to why not to put it into operation immediately. And we would like to explain that here and now. Firstly, the law obliges us to bring all our regulatory documents in line with this law, and there is a month to do so. Of course, we will not wait for the entire month, and we have already developed these documents, drafts of these documents, and agreed them with the interested authorities," said the NACP Deputy Head.
At the same time, Artem Sytnyk emphasized one of the most important documents related to the Register of Income Tax Declarations public access, namely the regulating procedure for removing tax declaration files from the publicly available register data.
"The most important document related to the Register of Income Tax Declarations, which I hope will be approved by the NACP chairman and certified by the Ministry of Justice today or tomorrow, is the regulating procedure for removing declarations from the public access available on the Register of income tax declarations if the publication of this declaration poses certain risks to the taxpayer. And it is precisely for this purpose that this period of 60 days is given, and the procedure for withdrawal of these declarations has been developed," he explained.
As a reminder, clarifications regarding the declaration are available at the NACP Knowledge Base at https://wiki.nazk.gov.ua/?cat=3. You can get further advice by sending an official letter to [email protected] or by calling the contact center at (044) 200-06-94. Answers to the most common technical questions related to working with the Register of Income Tax Declarations are available at the link: https://wiki.nazk.gov.ua/?cat=211
Read more: https://mediacenter.org.ua/news