Back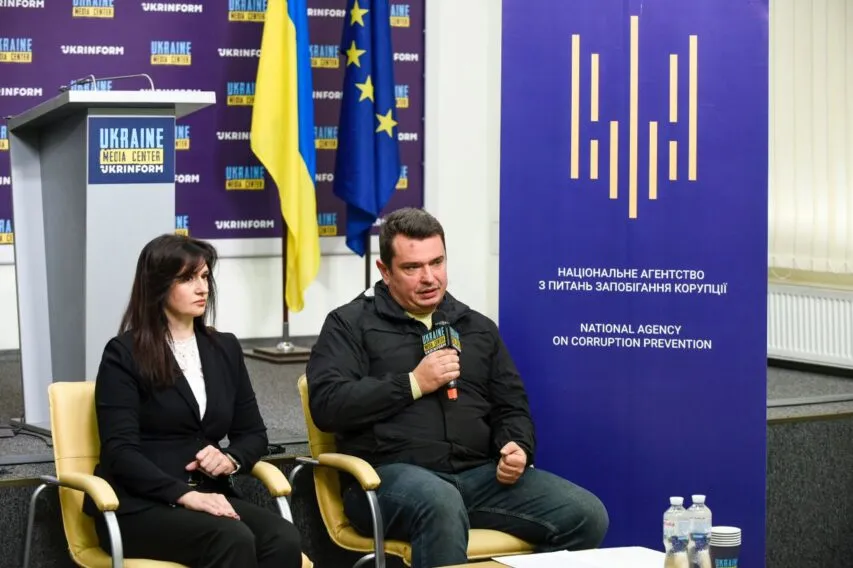 October 12, 2023, 13:51
Artem Sytnyk: About 700 thousand public officials voluntarily completed tax return declarations in 2021-22
At a time when the mandatory tax return for civil servants was suspended, a large number of declarations were filed voluntarily.
Artem Sytnyk, the National Agency on Corruption Prevention (NACP) Deputy Head made this announcement during a briefing at the Media Center Ukraine – Ukrinform.
"An important aspect is that many public servants declared their income voluntarily. That is, despite the suspension of the file declaration requirement back then, a lot of taxpayers still filled out tax declaration forms for 2021-22. There are about 700 thousand such declarations in total. This is much more than we expected. And this, in our opinion, proves a certain integrity and desire to carry out public service transparently," he explained.
At the same time, Artem Sytnyk noted that the law on the renewal of taxpayer's obligations, which came into force on October 12, allows for amendments to these declarations, and the income tax returns submission due date is within 14 days since the law comes into force.
"That is, starting today, all those who filed voluntary tax declarations for 2021-22 will have the opportunity to apply to the NACP with a corresponding application for the opportunity to amend these declarations. After a 14-day term, this procedure will no longer be available. Anyone willing to introduce amendments to tax return forms that were submitted voluntarily after the large-scale invasion and before the declaration requirements resumption will have the opportunity to submit a corresponding application within 14 days from the date of entry into force of the law. The NACP will provide an opportunity to make these amendments," added Artem Sytnyk.
As a reminder, clarifications regarding the declaration are available at the NACP Knowledge Base at https://wiki.nazk.gov.ua/?cat=3. You can get further advice by sending an official letter to [email protected] or by calling the contact center at (044) 200-06-94. Answers to the most common technical questions related to working with the Register of Income Tax Declarations are available at the link: https://wiki.nazk.gov.ua/?cat=211
Read more: https://mediacenter.org.ua/news