Back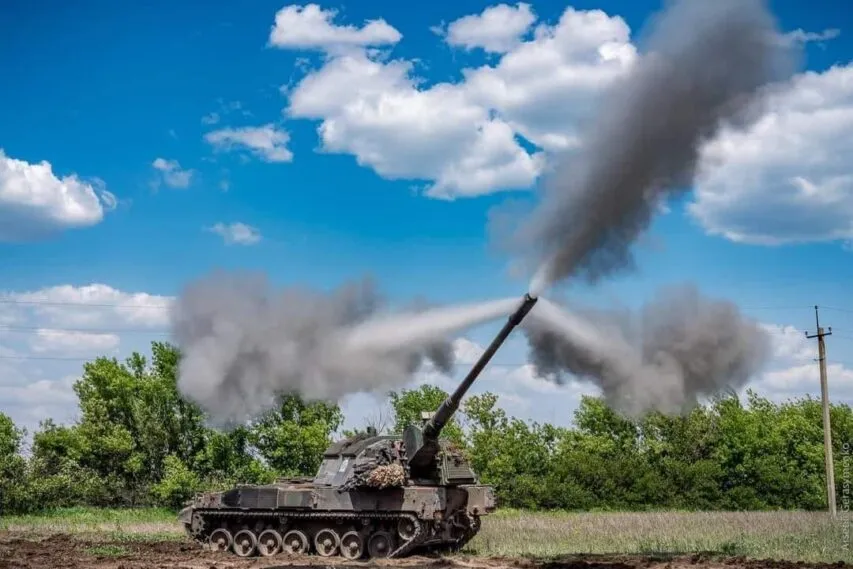 June 16, 2023, 15:28
Artem Lysohor reports on enemy losses and the situation in Luhansk region
The enemy keeps up trying to target the Luhansk region. In particular, the number of ground attacks has increased.
Artem Lysohor, Head of Luhansk Oblast Military Administration, made the relevant report at a briefing at the Media Center Ukraine – Ukrinform.
"The enemy is firing rockets from both aircraft and artillery systems at Ukraine's Armed Forces positions, as well as at settlements hitting the area of some de-occupied settlements for three days now. Refusing to evacuate, people still reside there," he said.
According to Artem Lysohor, the Ukrainian military repulsed all attempts of the occupiers' offensive, seizing the initiative with varying success.
"The enemy continues to exert pressure, and Russia attempts to advance, but Ukraine's Armed Forces repel all these attempts, sometimes even seizing the initiative. However, the situation is stable, we monitor the enemy moving along the line they control, and our armed forces inflict significant damage on them. We see the tangible results, which are very good," he noted.
At the same time, Artem Lysohor emphasized that the enemy is suffering significant losses. It's evidenced, in particular, by the information about the increase in the number of new locations of hospitals in the temporarily occupied territory of the Luhansk region.
"The fact that the enemy is suffering losses is clear. Because a significant number of new locations for newly-established surgical field hospitals to provide care to the war-wounded have been opened. And if earlier they were more or less trying to overstay people so that their soldiers would come to their senses after being wounded, now they are doing primary treatment and returning to the ranks. Or, if it's a serious case, then to go further," he explained and added that recently there was also information about the arrival of two crews of the mobile crematorium in Luhansk.
Read more: https://mediacenter.org.ua/news