Back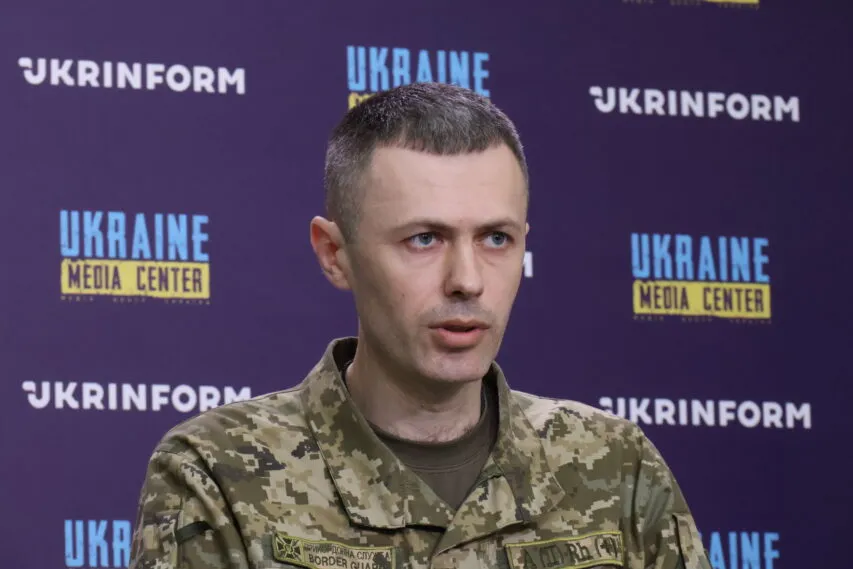 April 5, 2023, 17:17
Andrii Demchenko: Some 2,000 russian soldiers to be deployed from belarus to east of Ukraine
The State Border Guard Service of Ukraine reports that the russians initiated measures to withdraw some of their units from belarus to the russian territory after the completion of their training.
Andrii Demchenko, Spokesperson for the State Border Guard Service of Ukraine, made this statement during a briefing at Media Center Ukraine — Ukrinform.
"Earlier we reported that there were about 4,000 russian soldiers on the territory of belarus. After the measures that have now been initiated, their number will decrease even more. According to our information, about 2,000 soldiers will leave belarus, whom russia plans to involve in hostilities in the east of our country in order to reinforce their troops," — he said.
In addition, he noted that at this time, the units of the belarusian army stationed at the border with Ukraine haven't changed their actions, and they remain at a certain distance from the border with Ukraine.
"Neither the nature of their actions nor their number has changed. But despite all this, we must be ready for the development of any situation, because we understand that the enemy is treacherous. Therefore, as before, we are doing our part by reinforcing both border lines and adjacent areas. So that all the units of the defense forces, including the units of the State Border Guard Service, which are on the front line, as well as other units reinforcing this direction, will have all the opportunities to repel any attack from this direction or counter any provocations in this area."
Read more: https://mediacenter.org.ua/news