Back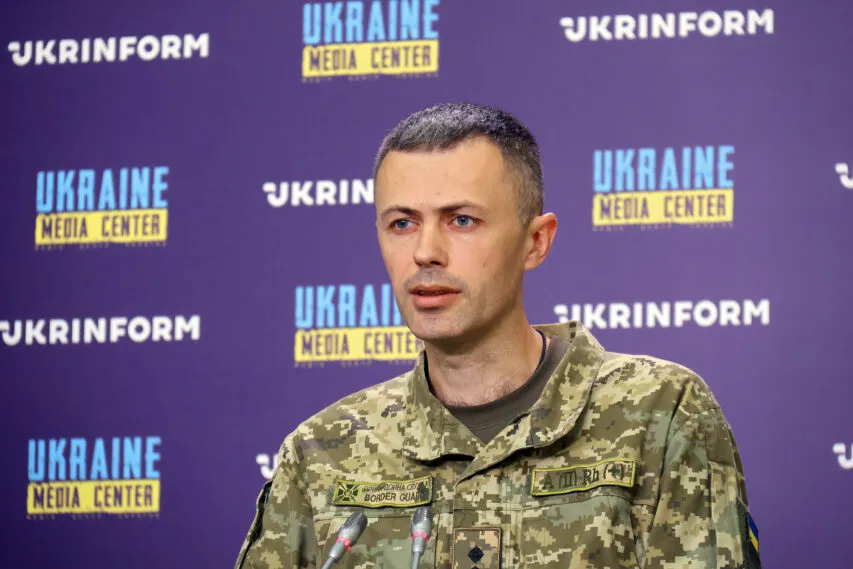 September 7, 2023, 19:54
Andrii Demchenko: currently russia does not have big enough attack force in Belarus, Wagnerians' presence there is a big question
Currently russia does not have a big enough attack force on the territory of Belarus that is ready and capable of invading Ukraine. As part of the rotation, almost all units undergoing training were withdrawn, but no new ones appeared. Whether the Wagnerians are on the territory of Belarus is a big question.
Andrii Demchenko, Spokesperson for the State Border Guard Service of Ukraine, made this statement during a briefing at Media Center Ukraine – Ukrinform.
"Despite the fact that, as a rule, the territory of Belarus was used by the enemy as a platform for training and preparing its units, quite often 10,000-11,000 russian military personnel could be placed there to undergo training. At this moment, russia has rotated all of its units that have undergone and completed training. Instead, new units were not sent there," he said.
At the same time, with regard to russian mercenaries from private military companies staying in Belarus, Andrii Demchenko noted that, in particular, the presence of the Wagnerians there is in question.
"However, after the well-known events, the further stay of the Wagnerians on the territory of Belarus is in great question. Despite the fact that even before August 23, before the events that took place on the territory of russia, our intelligence units recorded a gradual decrease in the number of russian mercenaries on the territory of Belarus. They are virtually left out of any active missions or efforts to destabilize the situation either on the border with Ukraine or on the border between the EU countries and Belarus," he explained.
Andrii Demchenko also noted that the strengthening of the border with Belarus continues along its entire length – from Volyn to Chernihiv regions.
"Also, measures are being taken to strengthen the border fortifications and all units located there, so that the Ukrainian defenders have all the opportunities to repel any attack, if it happens again, or to counter any attempts to sabotage or destabilize the situation on the border," he added.
Read more: https://mediacenter.org.ua/news