Back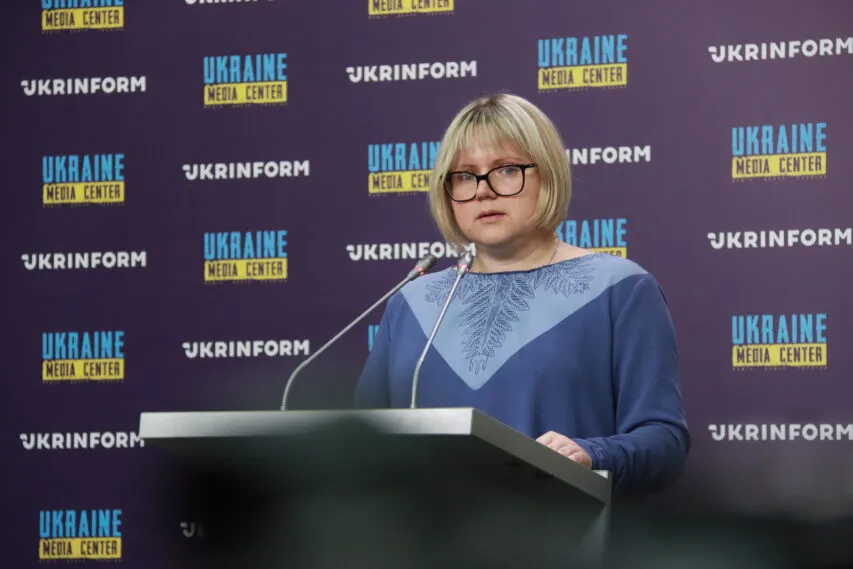 Aliona Luniova, Advocacy Manager at ZMINA Human Rights Center, Media Center Ukraine — Ukrinform
November 18, 2022, 15:19
An Experimental Procedure for Issuing the Certificates for the Return of Ukrainians Who Were Deported to the russian federation Has Begun to Work — Aliona Luniova
In Ukraine, the procedure for issuing certificates for the return of Ukrainians deported to russia who ended up in the russian federation without documents has begun to work. Aliona Luniova, Advocacy Manager at ZMINA Human Rights Center, told this during the briefing in Media Center Ukraine — Ukrinform.
"For a long time, discussions were held on how to help Ukrainian citizens who were deported to the territory of rf, and ensure their ability to leave this territory – to return to Ukraine or go to the third countries. And such a solution was found. This is a pilot project that was adopted by the Cabinet of Ministers of Ukraine. It concerns the possibility of issuing a certificate of return of a person to Ukraine on the territory of Ukraine. This was not the case before: usually such documents are issued on the territory of other countries, so that a citizen of Ukraine can return if he or she lost the documents or they were destroyed," Aliona Luniova said.
Starting from November 14, 2022, where a Ukrainian citizen finds himself or herself on the territory of rf, there are procedures according to which a certificate of return to Ukraine can be issued by the State Migration Service in Ukraine.
"There are two ways this can happen. The first is an application of a relative or a close person who applies to any directorate of the State Migration Service on the territory of Ukraine and submits a set of documents in order for the certificate of return concerning their relative to be issued. After that, the relative will receive the document and can transfer it to the territory of rf or send it through volunteer organizations, and so on. The second mechanism is for the situation when a deported person has no relatives in Ukraine. Then he or she can apply to the Ministry for Reintegration of Temporarily Occupied Territories. In his or her interests, the Ministry applies to the State Migration Service and issues this certificate of return of a person," the specialist said.
Aliona Luniova pointed out that if a citizen of Ukraine finds himself or herself on the territory of rf, the ZMINA Human Rights Center advises him/her to leave the country in any case, because Ukrainians in Russia are under special attention of the FSS and authorities, so it is dangerous to stay there.
Read more: https://mediacenter.org.ua/news