Back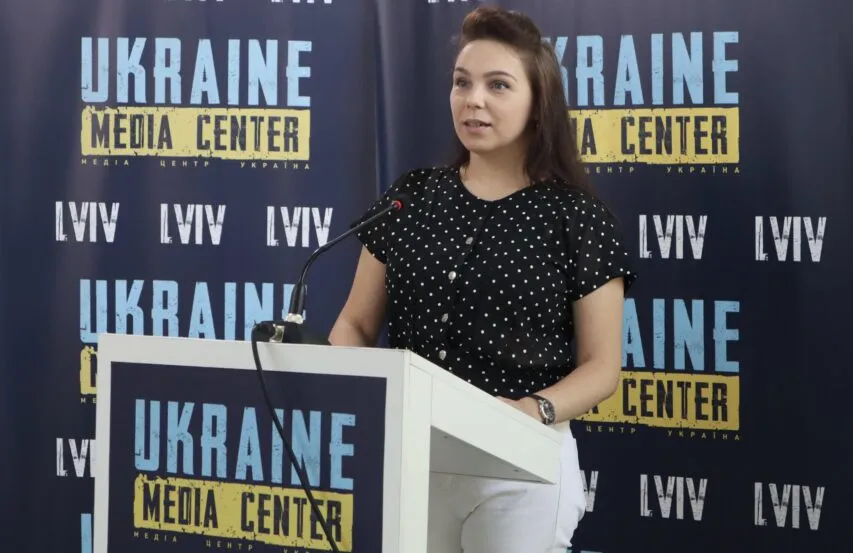 August 16, 2023, 18:45
An exhibition of purebred dogs will be held in Lviv
The best of 30 participants will be selected. But the main goal of the competition is to encourage Lviv residents to adopt dogs. And also to raise funds for the Armed Forces of Ukraine. This was announced at a briefing at the Ukraine-Lviv Media Center by the organizers of the exhibition "Just a Dog – Not Just a Friend" to be held this Saturday, August 19, in Lviv's Park of Culture.
"Our exhibition is a way to show that outbred dogs are absolutely not inferior to purebred dogs. There will be an exhibition where they will be awarded for their abilities, skills and their beauty. We are also promoting the whole family to take care of dogs, from small children to adults. This brings family members together, teaches them to overcome obstacles and develop together," said Nadiya Shayda, head of the Super Dog Training Center and co-organizer of the exhibition.
The event will feature an adoption section, where people will be able to interact with animals looking for good owners. Specialists will advise owners and those planning to adopt an animal from a shelter.
"In the adoption section, volunteers will share their personal experience with their wards, purebred dogs. Specialists – dog handlers, animal psychologists, and veterinarians – will also answer all questions. For example, whether it is worth getting a dog if a child asks for one, whether it is worth taking a dog from a shelter, whether it is worth taking a dog brought from the war zone. After all, there are a lot of such animals in Lviv now," says Olga Kyrylovych, head of the Pet Friendly's organization.
The organizers of the exhibition also ask pet owners to bring collected pet hair during the molting period. Volunteers will process it into threads that will be used to make warm clothes for our defenders. 

 Watch the full video on the YouTube channel(in Ukrainian).
📍Media Center is located at 20 Ruska Street and functions as a co-working space from 10:00 AM to 6:00 PM.
Contact phone:
+38 067 652 91 97
Read more: https://mediacenter.org.ua/news