Back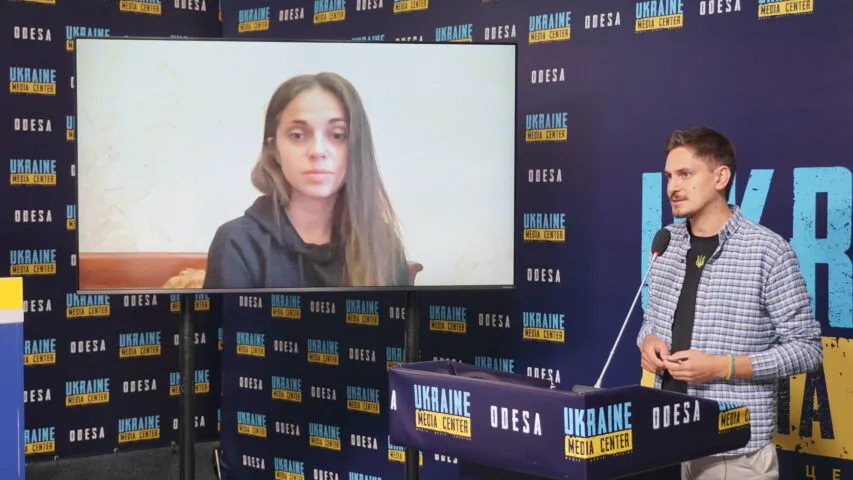 Photo by Media Center Ukraine – Odesa: Anna Vyshniakova, head of NGO LingvaLexa, lawyer in the field of international criminal law
September 7, 2023, 15:47
An effective strategy for proving genocide in Ukraine will be to focus on the destruction of cultural heritage – expert on international criminal law 
Not everything that russians do in Ukraine can be formally qualified as genocide. This was stated by Anna Vyshniakova, head of the NGO LingvaLexa, a lawyer in the field of international criminal law, at a briefing at the Media Center Ukraine – Odesa.
According to her, more than 100,000 war crimes committed by Russians in Ukraine have been registered, but the evidence of genocide must be of very high quality.
"Not everything that russians do in Ukraine can be qualified as genocide. There are war crimes, such as the killing of civilians, torture, rape, and the destruction of civilian objects. The question is how to qualify them," – the expert noted.
"To prove genocide, we need to prove that civilians were killed not just because they were on the territory of Ukraine, and not just because they are Ukrainians. Because this would be a war crime or a crime against humanity. Here, we need to prove that these civilians were killed in order to kill the entire Ukrainian nation. This is called a special genocidal intent. The main thing is to prove that the criminals had the destruction of the Ukrainian nation in mind," – the expert noted.
She noted that in order to do this, it is necessary to prove that the crimes of the russian army in Ukraine were part of russia's state policy.
"We need to raise orders, we need to raise evidence that there was an intention to destroy the entire Ukrainian people… An effective strategy is to collect data on the destruction of cultural heritage. We need to collect crimes against cultural heritage when they burned Ukrainian books. This should be done strategically and technically, from my point of view, this is perhaps the only strategy for proving genocide crimes," – the expert added.
She also noted that when vladimir putin gave the 64th Separate Motorized Rifle Brigade the title of "Guard Brigade," he "provided support for what is happening."
"There was a case in Rwanda about the head of a tea factory. He did nothing to prevent the workers of this tea factory from committing genocide… If putin awards someone, he motivates and encourages certain actions. And this can also be a certain proof. But not the only one," – the expert added.
Read more: https://mediacenter.org.ua/news