Back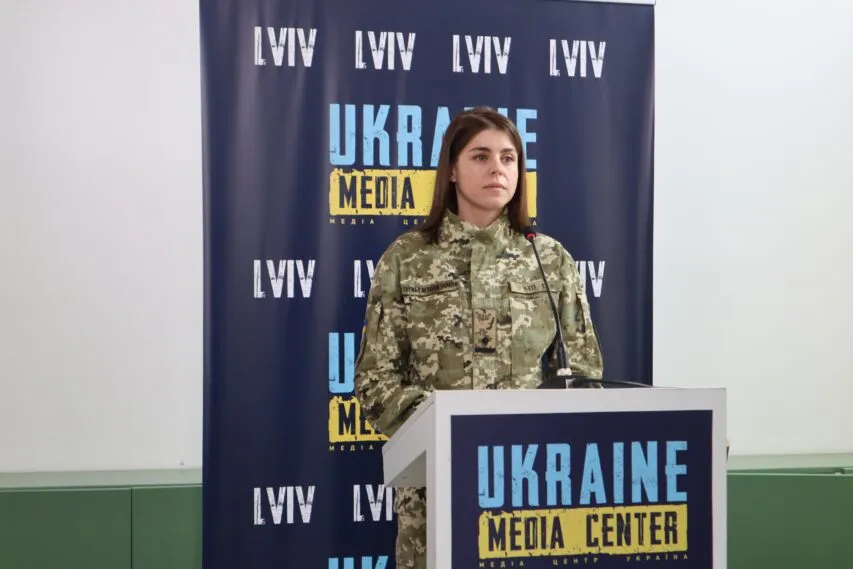 Briefing: The results of the work of the SSU of Lviv region during the year of the full-scale war with the Russian Federation
March 24, 2023, 14:15
Among the arrested collaborators is a man, who wanted to blow up the monument of Stepan Bandera in Lviv
Since the start of the full-scale invasion, the SSU has detained more than 100 criminals in Lviv region, who cooperated with enemy special services or carried out subversive work on the side of the enemy. The speaker of the SSU in the Lviv region, Roksolana Yavorska, reported this to the Media Center Ukraine – Lviv, summing up the year of work of the Security Service.
Among the identified perpetrators are persons, who arrived in Lviv region under the guise of refugees, as well as residents of the region. One of the perpetrators discussed with the curators the possibility of rocket shelling of the monument of Stepan Bandera in Lviv.
"This is a Lviv resident. He chatted with a soldier of the DPR and offered his services. In particular, he sent the coordinates of infrastructure objects. Also, he offered his services to fire the monument of Stepan Bandera in Lviv. It was possible to react promptly to this manifestation of separatist activity. The perpetrator is currently under investigation," said Roksolana Yavorska, speaker of the SSU in the Lviv region.
Among the sentences that have already been handed down is the deprivation of liberty for 3 years to a citizen of Ukraine, who supported the Russian war against Ukraine on social networks. Also, to block threats to the state security of Ukraine, the SSU employees initiated a decision to deport 19 foreigners who acted to the detriment of Ukraine.
Read more: https://mediacenter.org.ua/news