Back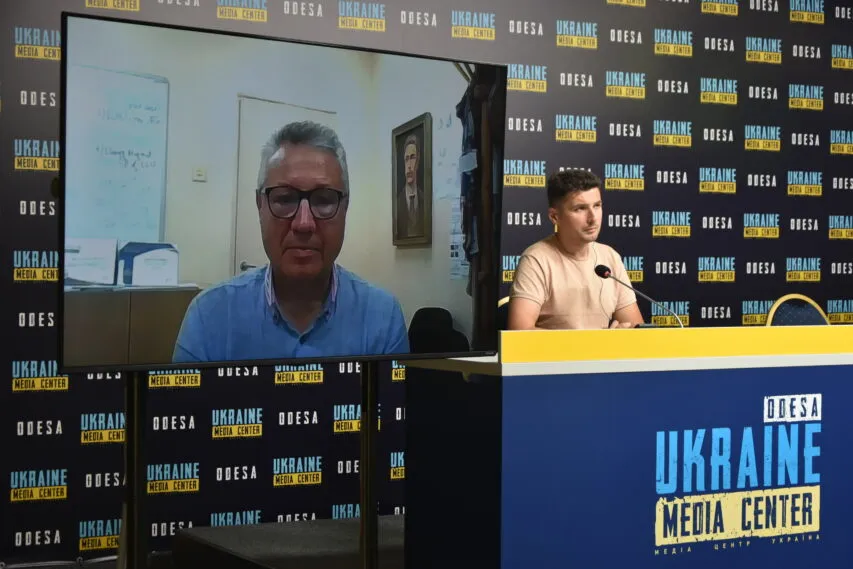 Photo by Media Center Ukraine – Odesa: Velizar Shalamanov, former minister of defense of Republic of Bulgaria and chairman of NATO communications and information organization
July 13, 2023, 16:52
Ammo and light weapons, then 100 armoured vehicles and air defense systems – former Bulgarian Defense Minister talks about military cooperation
But only if NATO partners can replace the equipment currently in service with the Bulgarian army. This is how Velizar Shalamanov, former Minister of Defense of Bulgaria, commented on the next aid package to Ukraine at a briefing at the Media Center Ukraine – Odesa.
"As noted by Defense Minister Todor Tagarov, this package includes a variety of weapons, with the exception of helicopters and airplanes. And now the government is preparing the next aid package, which will include shells and light weapons. I would also like to note that yesterday the parliamentary majority insisted that we can provide Ukraine with 100 armored vehicles, air defense systems and anti-aircraft guns if we can get other weapons from NATO partners," – Shalamanov said.
He also added that since 2014, Bulgaria has had a trust fund set up for the rehabilitation of Ukrainian military and civilians. According to Shalamanov, the Bulgarian government wants to deepen this cooperation by starting training for Ukrainian military medics.
"Also, the government is currently holding consultations on Bulgaria's accession to the European initiative to produce shells for the needs of NATO and Ukraine. Additional production capacities were launched back in the days of the previous government. And I am confident that Defense Minister Todor Tagarev will do everything to strengthen our capabilities in this area. Recently, the Bulgarian defense industry has received 2.5 million euros for these purposes," – Shalamanov emphasized.
He also noted that Bulgaria is now considering deeper cooperation with Ukraine, as the experience of the Ukrainian armed forces will be very important for the modernization of the Bulgarian armed forces.
"Defense Minister Todor Tagarev has a strong influence on the current relations, but we see that the government, parliament, and society have consolidated and support the change in Bulgaria's political course," – the former defense minister said.
Read more: https://mediacenter.org.ua/news