Back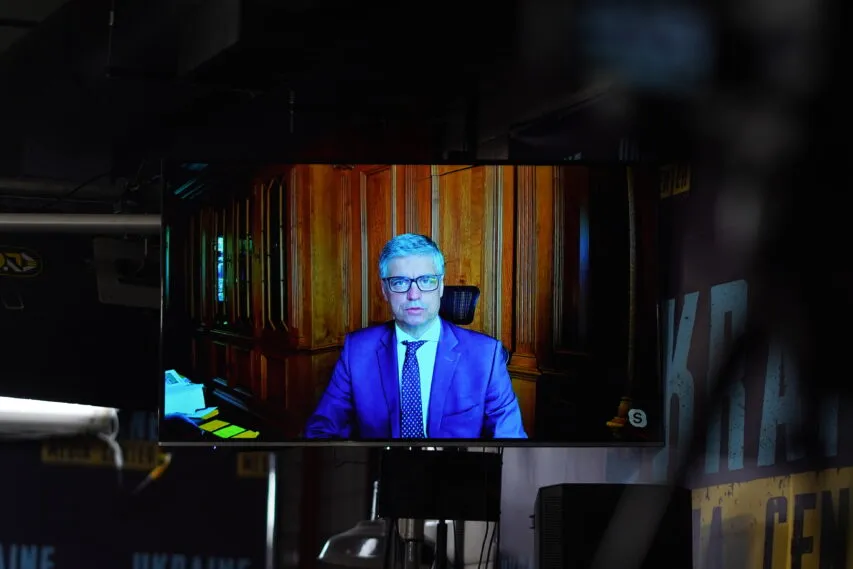 Vadym Prystaiko, Ukraine's Ambassador Extraordinary and Plenipotentiary to the United Kingdom, Media Center Ukraine
September 7, 2022, 13:44
Ambassador Vadym Prystaiko says how relations with UK can change under Liz Truss' administration
Liz Truss is a vibrant new politician that society really needs right now. This is how the newly elected UK Prime Minister was described by Vadym Prystaiko, Ukraine's Ambassador Extraordinary and Plenipotentiary to the United Kingdom during a briefing at Media Center Ukraine. He also told what Ukraine should expect from the British government under Truss' leadership.
"Boris Johnson really represented a whole era in Ukrainian-British relations, but I think he created enough reasons for us not to worry too much, and the new government will now continue the work that has already been started," — Vadim Prystaiko said.
The ambassador recalled that the day before, the President of Ukraine Volodymyr Zelenskyy had a telephone conversation with Liz Truss.
"The president discussed all the issues of support now as well as what will happen to Ukraine after we win. And here two issues are the most important, and this is where we're counting on help from the UK. What are the security guarantees and in what form can they be provided? And the second is how we can recover as a state, as a people, as a civilization. These are two issues, I hope they will be on the agenda next year. As you know, a conference on the restoration of Ukraine will be held next year. The previous one took place in Lugano, Switzerland. It has already been agreed that the next one will take place in London. We are already preparing for this," — Vadim Prystaiko said.
The ambassador expressed hope that in the near future, in particular, during the visit of Liz Truss to Ukraine, new projects that Ukraine and the UK are working on together will be revealed.
"As for military guarantees, we realize that we may have lost our partner in the EU when the UK decided to leave the European Union, but we definitely have a friend in NATO… We are working on separate projects that could improve cooperation between us. Well, for example, in the triangle with Poland, there are also other projects that, I hope, will be revealed in the near future, in particular, during Liz Truss' visit to Ukraine," — Vadym Prystaiko summed up.
Read more: https://mediacenter.org.ua/news