Back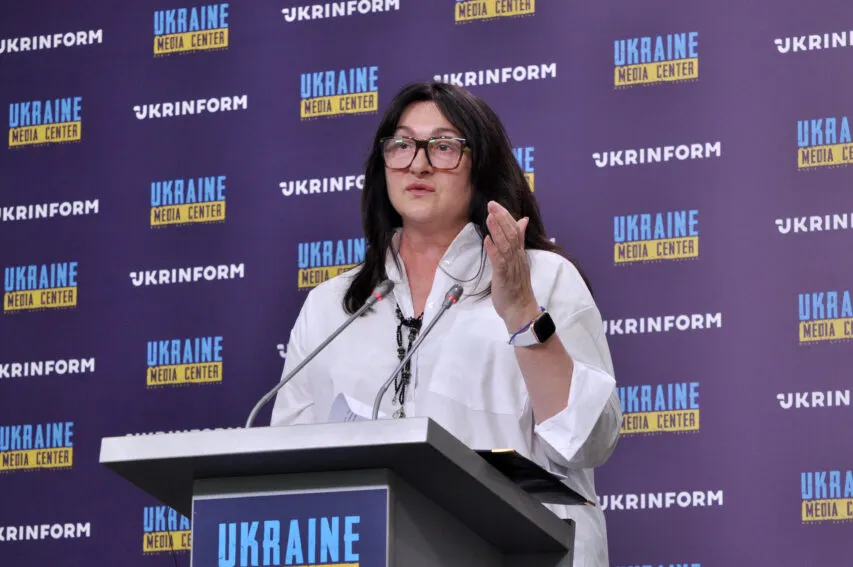 Ольга Герасим'юк, Медіацнтр Україна - Укрінформ, 30 червня
June 30, 2022, 14:58
Alternative Draft Law on Media That Meets the EU Requirements Developed in Ukraine
Upon being granted the EU candidacy, Ukraine undertook to implement seven reforms. Media reform is among them. The EU expects Ukraine to adopt a law on media. Recently, a compromise bill was submitted to the Verkhovna Rada for review.
Olha Herasymiuk, Chair of the National Television and Radio Broadcasting Council of Ukraine, made this statement during her briefing at Media Center Ukraine — Ukrinform.
"We need to include three clear provisions in the new law – overcoming the issue of excessive vested interests in Ukraine's media space, implementing the EU Directive in our laws, and strengthening the national regulator's role. The draft law has been developed for years by media experts, industry actors, legislators, and European colleagues," she told.
They have come up with a compromise bill that will provide a basis for meeting the EU's requirements.
Olha Herasymiuk Emphasized That the Modern World Lived in a Digital Media Environment
"We are living in a digital country, and our European colleagues are amazed at our results. It works for us during the war but needs to be strongly protected against the aggressor," she emphasized.
Oleksandr Burmahin, a Member of the National Television and Radio Broadcasting Council of Ukraine and one of the bill developers, indicated that Ukraine will have a genuine national broadcasting regulator after the law is adopted, rather than a mere monitor and that it will greatly improve the situation in the field of media.
Read more: https://mediacenter.org.ua/news