Back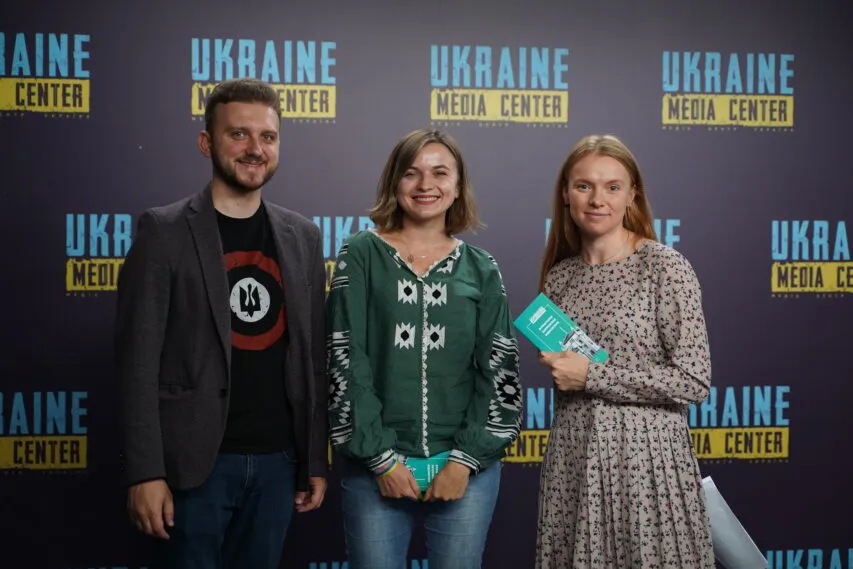 Mykhailo Kobryn, Yulia Doliba, Khrystyna Lebed, Media Center Ukraine
September 8, 2022, 13:55
Almost 90 events within 3 days. European Heritage Days to  kick off in Lviv tomorrow
"Lost. Saved. Restored" is the slogan of this year's European Heritage Days, which will begin on September 9 in Lviv. Over the course of 3 days, the organizers are planning to hold almost 90 events. Yulia Doliba, Coordinator of the European Heritage Days Project spoke about this at a briefing at Media Center Ukraine. According to her, this year's events will focus not only on architectural monuments, but also on the natural heritage of the city, as well as on the people who created its history.
"This year we will talk about mathematicians, Ukrainians and people of other nationalities who lived in Lviv and contributed to the creation of the city and the country in general," — Yulia Doliba said.
According to Khrystyna Lebed, Head of the Tourism Office of Lviv City Council, new security rules were introduced at the European Heritage Days due to russia's full-scale invasion. In particular, each location where the events will take place must have a shelter nearby, and visitors should know how to get there. According to her, despite all the risks, the organizers decided to proceed with the events within the project.
"Today, despite the tragic events, we have a unique opportunity for cultural exchange taking place in our country. Today, thousands of Ukrainians who were forced to leave their homes live in Lviv, and they are starting their history in a new way. They will learn about Lviv and Lviv residents, this is all an exchange that took place due to tragic events, but it is Ukrainians' getting to know each other better," — Khrystyna Lebed said.
According to Mykhailo Kobryn, Director of Solomiya Krushelnytska Musical and Memorial Museum in Lviv, Ph.D. in Philosophy, the European Heritage Days give visitors the opportunity to enter places that are usually closed during the year.
"These are very unique, special days when Lviv residents and guests of the city can get into some of the obscure corners of our city, which you dream of getting into, but never get to actually do it. Three days will be full of unique events, when closed doors of desired establishments or rooms, which you have always wanted to visit, are opened," — Mykhailo Kobryn said.
The Council of Europe launched the European Heritage Days in 1991. Since then, every September, little-known places with restricted access welcome visitors to discover the secrets hidden behind their facades in countries that have joined the European Cultural Convention. The purpose of these days is to draw attention to cultural heritage and its role in the development of modern society.
Read more: https://mediacenter.org.ua/news