Back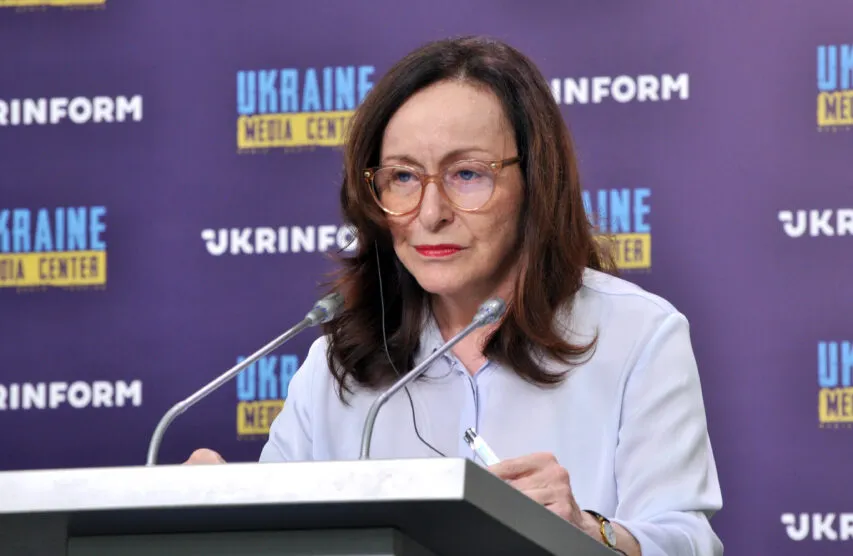 Оснат Лубрані, Медіацентр Україна - Укрінформ, 30 червня
June 30, 2022, 13:33
"Almost 16 Million People in Ukraine Need Humanitarian Aid Now," United Nations
According to the UN's tentative calculations, almost 16 million Ukrainians need food, water, and medical care. The UN will review this figure together with other international organizations.
Osnat Lubrani, the UN Humanitarian Coordinator for Ukraine, stated this in Media Center Ukraine — Ukrinform.
"Over 6 million people are still internally displaced. More than 5 million people managed to come back, but many know they might be forced to flee again. Over 5.3 million became refugees in other countries, and I am sure most of them had never imagined what they would face," she said.
According to the UN representative, based on preliminary estimates, almost 5,000 peaceful civilians were killed and more than 5,000 injured.
"It is not new for the mother of a 4-month-old baby I met during evacuations from Mariupol and Azovstal, who told me how she survived for months without seeing the sunlight, how she struggled to feed herself, how she and others had not enough clean water to drink. It is not new for the people of Donetsk who, over the past month, especially, have seen day after day their city being bombarded, their schools and hospitals destroyed, and having to spend hours hiding. They know what it is to live without piped water. It is not new for the people of Kherson, mainly those who are desperate to leave the city to find safety somewhere else but have been repeatedly prevented from doing so. Many even lost their lives while risking taking the journey towards the west of Ukraine. It is not new for people in almost the entire Luhanska Oblast, not only Sievierodonetsk and Lysychansk, where we have all seen the images of destruction caused by the war," she said.
Osnat Lubrani emphasized that the UN were making every effort to support the affected people. However, the UN speakers highlighted that the UN representatives needed access to PoW and people suffering in the areas temporarily occupied by russia.
Read more: https://mediacenter.org.ua/news