Back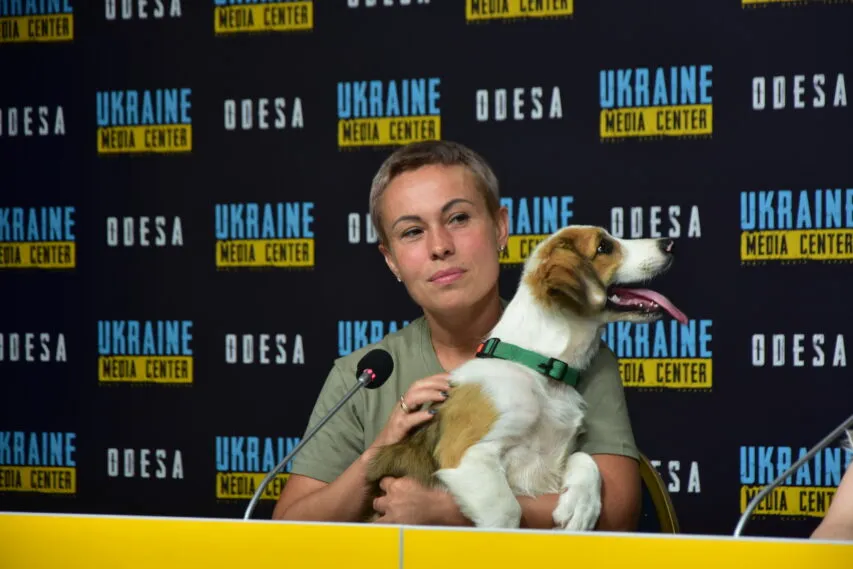 Photo by Media Center Ukraine – Odesa: Yana Titarenko, head of the NGO "Zakon Pryrody"(Rule of Nature)
June 29, 2023, 12:33
More than 150 dogs and cats rescued from Kherson region were taken from Odesa adoption center
However, there are still animals in the shelter waiting for their owners. Yana Titarenko, head of the NGO "Zakon Pryrody"(Rule of Nature) told this at a briefing at the Media Center Ukraine – Odesa.
"After the dam at the Kakhovka hydroelectric power plant was blown up, we made three raids to the flooded areas of Kherson region and took 208 animals out of there. Currently, there are 6 adult dogs, one puppy and twenty kittens in our Animal Adoption Center. 6 more adult dogs are being treated in clinics. So people have already taken in more than 150 animals, – the animal volunteer said.
Titarenko urged people to adopt animals from the shelter, but reminded that it should be a joint and balanced decision of the whole family. For some time, volunteers will monitor the family, until animal rights activists are sure that the animal is not in danger.
"This is not a toy, you can't take it home, take a few photos for social media and boast that you saved an animal from Kherson. And then return it to the volunteers when it becomes clear that the animal needs attention and care. It is unpleasant for us and stressful for the animals. This wonderful Kherson water dog was taken away from us on the first day he appeared, and then returned three days later," – the volunteer noted.
Those who want to help the volunteers or those who want to adopt an animal from the shelter can contact Yana Titarenko through her personal Facebook page or through the Facebook and Instagram pages of Animal SOS Odesa and "Zakon Pryrody" (Rule of Nature). (Instagram pages of Animal SOS Odesa and "Zakon Pryrody" (Law of Nature)
Read more: https://mediacenter.org.ua/news