Back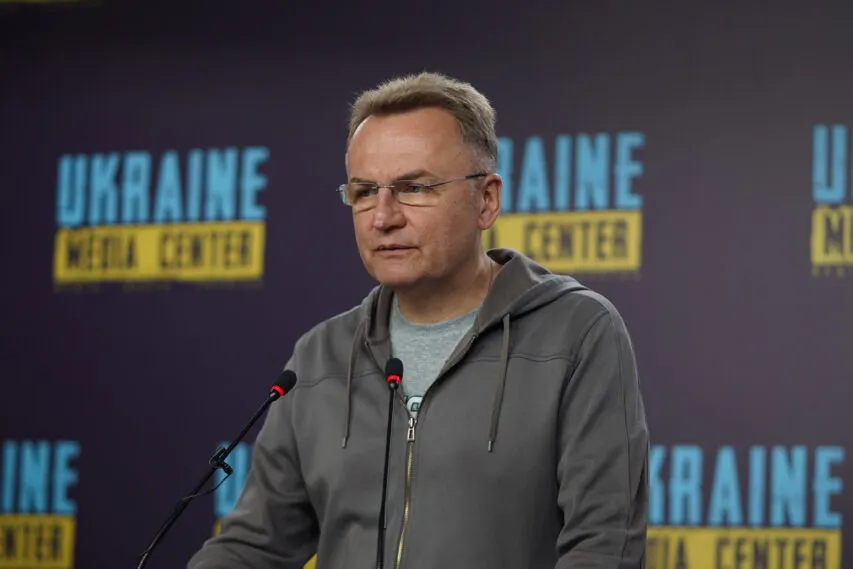 May 24, 2022, 15:20
"All Our Children Must Go to School in September," Andrii Sadovyi, Lviv Mayor
More than 5 million Ukrainians passed through Lviv, and 200,000 found shelter and stayed here after February 24. Currently, about 150,000 forcibly displaced people reside in Lviv. Andrii Sadovyi, Mayor of Lviv, stated this during his press briefing in Media Center Ukraine.
"At the start of the russian invasion, we adapted 500 institutions to accommodate people in Lviv. Ukrainians fleeing the war still live in 107 education institutions. However, we have to think about the future. We will do everything possible to resume face-to-face learning in schools from September 1. To do so, the safety issues need to be addressed. If there is no reliable bomb shelter in the institution's building, it should be found nearby. We have the time needed to do it properly," Andrii Sadovyi says.
In response to questions asked by journalists, the city mayor also said that the city council has already come up with several solutions for re-accommodating forcibly displaced Ukrainians. However, we cannot discuss specific locations publicly for security reasons.
Andrii Sadovyi also disclosed that all the three modular camps for displaced persons are 80% full. Here, the shelter is provided free of charge to those who wish it and have the official internally displaced person status. At the briefing, Lviv's mayor also announced the construction of a Rehabilitation Center and the start of the Nezlamni (The Unbroken) campaign.
"Lviv's major goal for the future is to build one of the largest rehabilitation centers in the city, the first of its kind in the world. Over 1,000 people injured due to the war are treated in Lviv's healthcare establishments. These are people without legs or arms. Every day, patients in various conditions are brought into our city with evacuation trains, so there is a huge demand for high-quality medical, psychological, and rehabilitation assistance," Andrii Sadovyi summarized.
To this end, a donor conference will be held in Lviv on June 10 with the Ministry of Health and donors prepared to help build such a Center.
Read more: https://mediacenter.org.ua/news