Back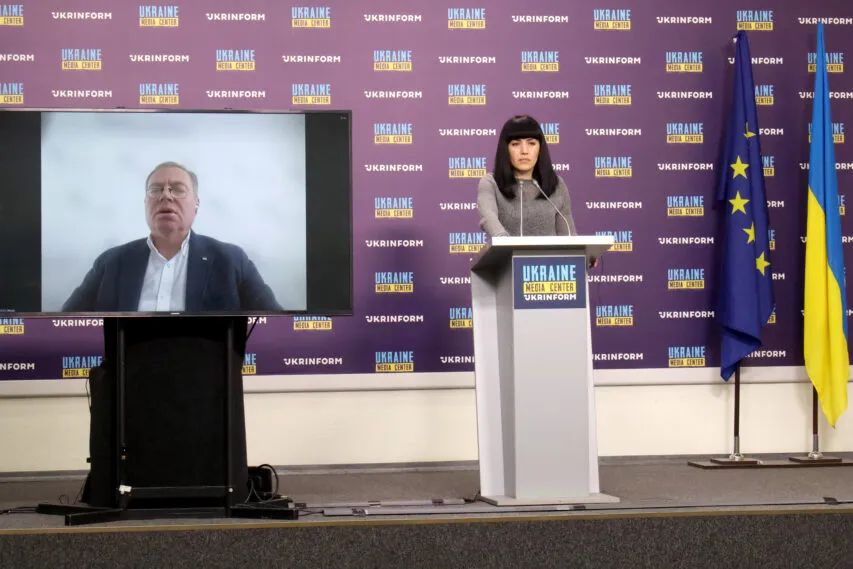 October 24, 2023, 18:37
Al Jazeera branch shutting down in Israel today – Yevgen Korniychuk
There are initiatives in Israel to shut down a number of channels that spread russian propaganda on the territory of the country, including Russia Today.
Yevgen Korniychuk, Ambassador Extraordinary and Plenipotentiary of Ukraine to Israel, made this statement during a briefing at Media Center Ukraine – Ukrinform.
"Now, today, the Al Jazeera branch is being shut down in Israel. This is important because it is the organization that provided false information, from Israel's point of view, about the actions of Hamas, Hezbollah and other terrorist organizations," he emphasized.
In addition, Yevgen Korniychuk pointed out that the issue of closing Russia Today and other channels that spread russian propaganda is also being considered.
"We ask to shut down Russia Today and other russian- and English-language channels that openly broadcast in Israel. The time has come for this. I hope that the Israeli government will support the petition of those NGOs that turned to them at our request, and the activities of these terrorist channels that spread russian propaganda in Israel will be stopped," explained Yevgen Korniychuk.
Read more: https://mediacenter.org.ua/news