Back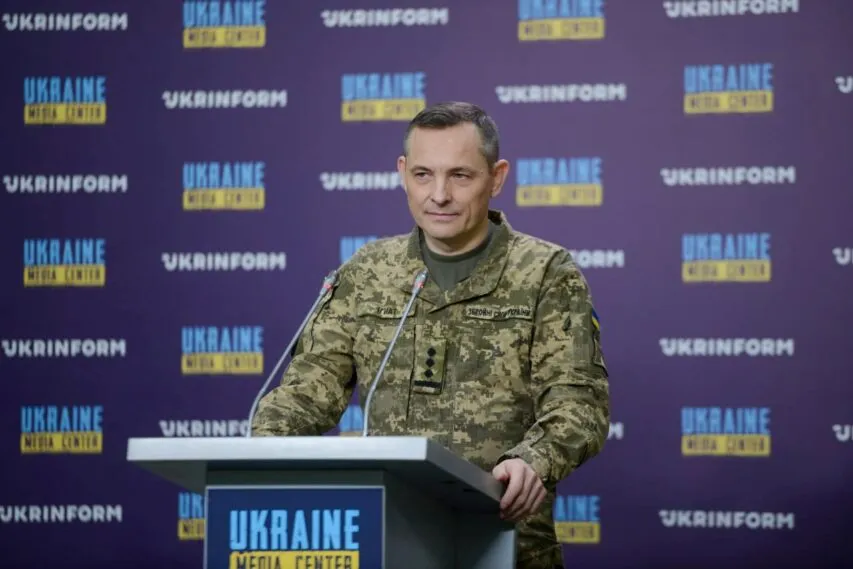 Iurii Ihnat, Speaker of the Air Forces Command of the Armed Forces of Ukraine, Media Center Ukraine — Ukrinform
January 27, 2023, 17:50
Air Defense Forces Once Again Destroyed 100% of Suicide Drones, But Russians Continue to Use Them to Detect Positions and Adjust Fire — Iurii Ihnat
During the latest russian attack, the Ukrainian Air Defense Forces destroyed 24 of the 24 suicide drones — the all 100%. Iurii Ihnat, Speaker of the Air Forces Command of the Armed Forces of Ukraine, made this statement during the briefing at the Media Center Ukraine — Ukrinform.
"This is not the first time that air defense forces have shown such results in destroying the Iranian-made UAVs. 45 drones on New Year's Eve and 39 drones on the night of January 1st to 2nd were destroyed. This suggests that they no longer have such success, but continue to use them. Why do they do so? The first reason is that they have them. They strive to exhaust our air defense systems with relatively cheap aircraft, because we need to spend ammunition on them, exhausting both the equipment and people. The most important thing they can see is that the drone is flying, then it is shot down and gets out of contact. They see the air defense positions and make adjustments when launching subsequent strikes," Iurii Ihnat said.
As the Speaker noted, during the attack, the air defense forces showed one of the best results of work on shooting down cruise missiles.
"As for cruise missiles, 55 were fired, including two Kinzhal missiles used. Unfortunately, we are not able to timely detect and shoot them down. As well as X-59 guided aircraft missiles: three of them did not reach their targets, and we can also add them to those which were shot down. But unfortunately, we also have the aftermath of hitting. The air defense forces worked fine: it was one of the best results of their work. A large number of X-101, Kalibr, and X-555 missiles were destroyed," Iurii Ihnat added.
Read more: https://mediacenter.org.ua/news