Back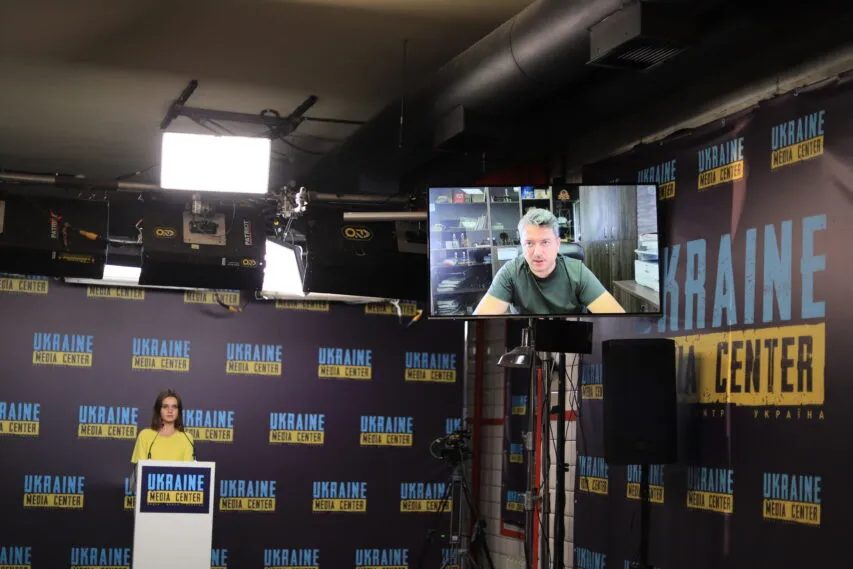 Народний депутат України, член Комітету ВРУ з питань аграрної та земельної політики Дмитро Соломчук у Медіацентрі Україна, 3 серпня
August 3, 2022, 13:10
"Agricultural Exports by Land Reached 2.5 Million Tonnes but Developing Exports by Sea is Extremely Important," Rada Member Solomchuk
Ukraine's agricultural exports by land came to 2.5 million tonnes in July. In March, they did not exceed 200 to 300,000 tonnes. Dmytro Solomchuk, Member of Verkhovna Rada and a member of Verkhovna Rada's Agrarian and Land Policy Committee, disclosed this during his briefing at Media Center Ukraine.
However, the Rada Member believes that exports of the produce by sea are still very important for the Ukrainian agrarians. Exporting by sea is much cheaper than using land transport.
"Agricultural exports by sea are extremely important. It is what both the President's Office and the Verkhovna Rada keep emphasizing because the maritime logistics are 2 to 3 times – and sometimes 4 to 5 times – cheaper than on land. Clearly, the Ukrainian agrarians will invest the savings into Ukrainian villages and processing facilities here instead of paying them for fuel, truck rental, or rail transportation," Dmytro Solomchuk said.
Read more: https://mediacenter.org.ua/news