Back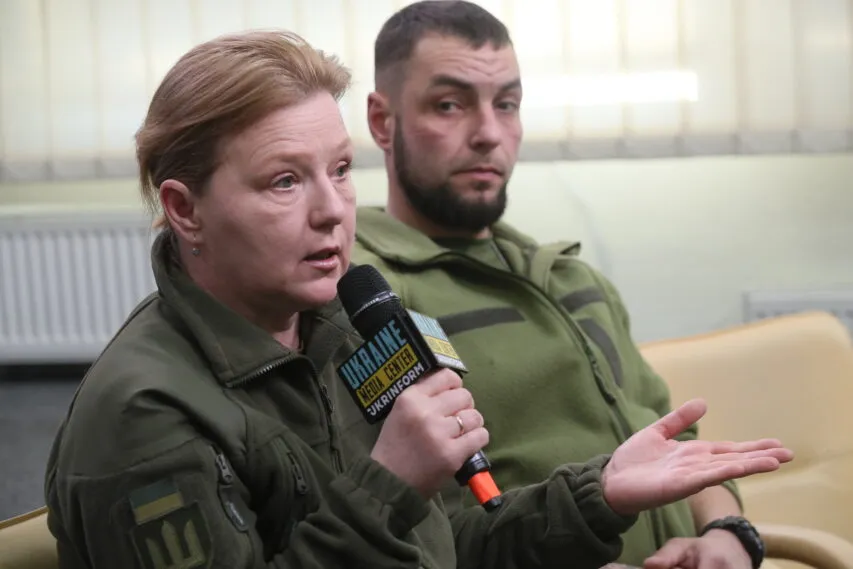 Yulia Laputina, Minister for Veteran Affairs of Ukraine, Media Center Ukraine — Ukrinform
February 1, 2023, 14:21
After war, defenders must be integrated into society, become warriors of country's recovery and, in case of escalation, rejoin army — Ministry for Veteran Affairs
The state must help the defenders of Ukraine to adapt to civilian life after our victory. Yulia Laputina, Minister for Veteran Affairs of Ukraine made this statement at a briefing at Media Center Ukraine — Ukrinform.
"We worked out for ourselves the so-called 'defenders' formula.' When military personnel are at the front, they are the defenders. When we win, we must do everything so that they become warriors of recovery, because after the victory we must restore the country, rebuild it. And defenders who had military experience must be integrated into their communities, into society and they should help the country grow on the economic front. In order for this to happen, they must be able to stand out in a competitive job market. The state should provide them with everything. That is, the opportunity to learn a civilian specialty for free, the opportunity to get mental and physical health checks. And what's next is their own business, becoming hired employees or any kind of tax payers," — the Minister said.
"We understand that until russia collapses completely, our enemy will be right next to us, and all these people who had combat experience are our potential for the nation's resilience. We must also leave them in such a condition that they could, in the event of a military escalation threat, again join the ranks and defend the country. For this, appropriate efforts of the state are also required, as well as appropriate periodic training. We must take appropriate steps to ensure that there is a permanent military training of the entire population. We will come to the point when we all become a country of defenders," — Laputina added.
Read more: https://mediacenter.org.ua/news