Back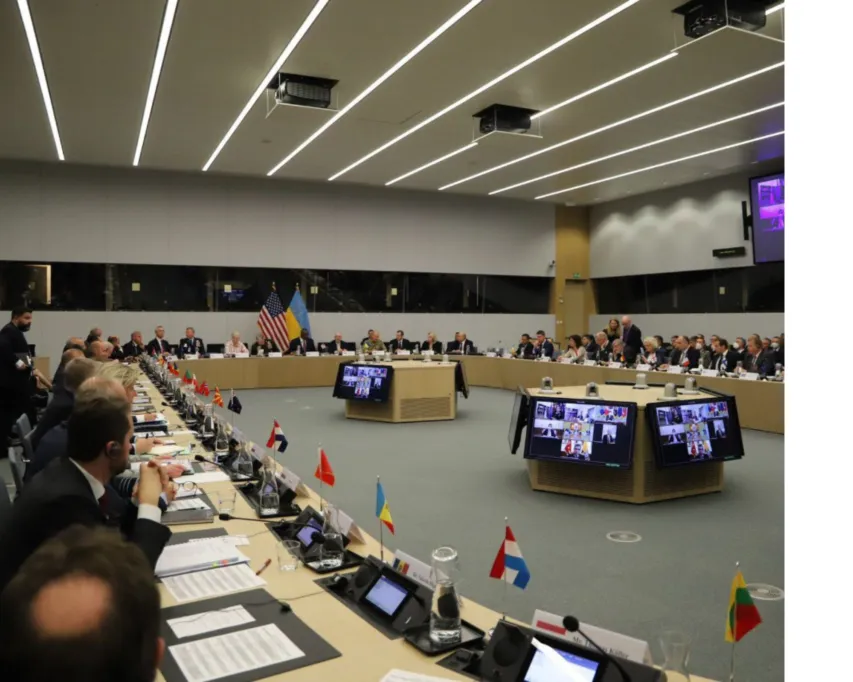 photo: twitter/Oleksii Reznikov
October 4, 2022, 14:03
After Ukraine's Submission of NATO Membership Application, This Issue Will Be Discussed by the Alliance Defense Ministers — Head of the Mission of Ukraine to NATO, Ambassador
Ukraine's NATO membership application formalized this question and moved the discussion from the sidelines to the Alliance Defense Ministers level. This was stated during the briefing at the Media Center Ukraine by Nataliia Galibarenko, Head of the Mission of Ukraine to NATO, Ambassador.
"The discussion about our future membership (in NATO — ed.) has become formalized. That is, previously, it was some kind of informal backstage discussion. Because this question has not been raised formally. This discussion will now take place at the North Atlantic Council at various levels. One of the first discussions will be at ambassadors' level, the second one, I don't rule out that, will take place at the Defense Ministers' level," the Ambassador explained.
According to Nataliia Galibarenko, Ukraine's accession to NATO will be discussed at the ministerial level on October 12–13 in Ramstein, Germany.
"On October 12–13, to start with, the Ramstein format meeting will be held, this is a special Ukraine support contact group, and the next day the Defense Ministers will meet, where Mr. Reznikov, our Defense Minister, will also participate," Ms. Galibarenko said.
Read more: https://mediacenter.org.ua/news