Back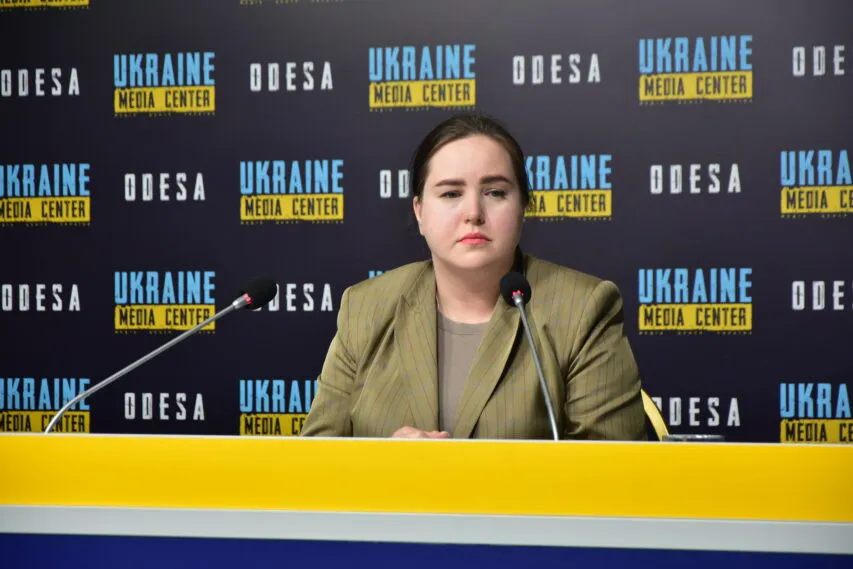 Photo by Media Center Ukraine – Odesa: Vira Yastrebova, lawyer, director of the NGO "Shidna Pravosazahisna Grupa" (Eastern Human Rights Group)
June 27, 2023, 12:55
After the Wagner riot, people who collaborated with it were detained on the occupied territories – human rights activist
Eugene Prygozhyn's people were also banned from travelling to the occupied territory. This was stated by Vira Yastrebova, lawyer, director of the NGO "Shidna Pravosazahisna Grupa" (Eastern Human Rights Group), at a briefing at the Media Center Ukraine – Odesa.
She said that, in particular, it was true for Maksym Shuhalya, the head of the Foundation for the Protection of National Values. This man was politically engaged in the occupied territories with the electoral segment of former military occupiers who were wounded, was banned from travelling to the occupied territories.
"In the temporarily occupied territories, searches, and arrests were conducted of people who had cooperated with Wagner PMC. Detentions were carried out indiscriminately. We know about 13 searches and 18 detentions in the so-called LPR and 24 detentions in the so-called DPR. There may have been more detentions," – Yastrebova noted.
She also added that in the occupied territories of Donetsk and Luhansk regions, shootings during the detention of deserters of the occupation army and armed groups have become more frequent.
"Local residents are suffering because of this. The occupiers search their homes, detain men for questioning, accuse and detain people suspected of harbouring these deserters. Then people are released when someone pays money for them," – Yastrebova said.
Read more: https://mediacenter.org.ua/news