Back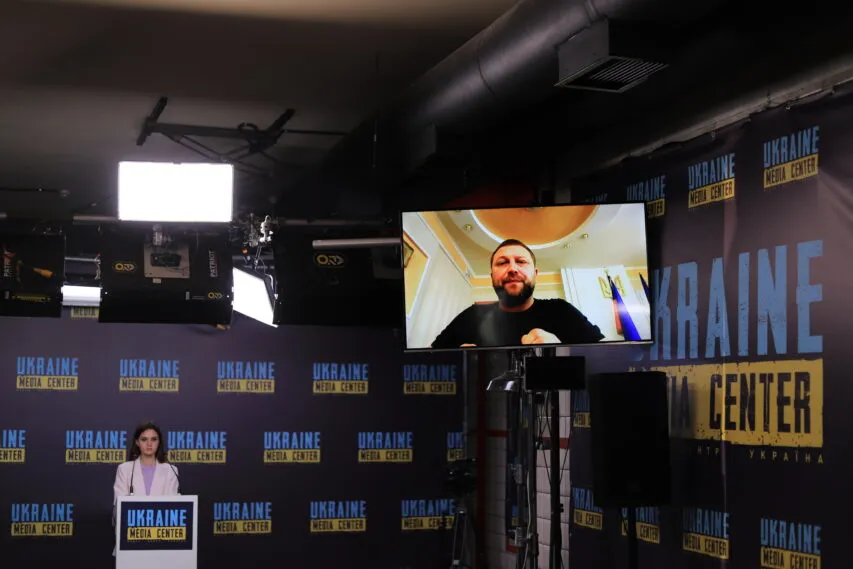 Володимир Труш, голова Тернопільської ОВА у Медіацентрі Україна, 15 червня
June 15, 2022, 13:16
"After the Missile Attack on Ternopil Oblast, Eight People Are Still in Hospitals," Head of Ternopil Oblast Military Administration
Eight people injured due to the missile attack on the city of Chortkiv in Ternopil Oblast are still in hospitals. Volodymyr Trush, Head of Ternopil Oblast Military Administration, disclosed this figure during his briefing at Media Center Ukraine.
The russian missile attack rendered 37 buildings uninhabitable.
"People stay with their relatives or are sheltered in a hostel," Trush said.
According to Volodymyr Trush, a local government commission works on appraising the losses.
"It could not have been done within one day because an investigation team was working on the scene, so it took the whole day. We documented all the facts, considering this attack a crime against humanity, against civilians. By the end of the week, the commission is expected to come up with the total loss figure. On a preliminary note, about 400 families have claimed compensation for losses," Volodymyr Trush indicated.
The Oblast Military Administration promises to replace broken windows and doors in the damaged buildings as soon as possible. However, they are still figuring out the potential time frames for rebuilding buildings with the worse damage.
According to earlier reports, 23 people, including a 12-year-old child, were injured as a result of the invaders' missile attacks on Chortkiv in Ternopil Oblast last Saturday.
Read more: https://mediacenter.org.ua/news