Back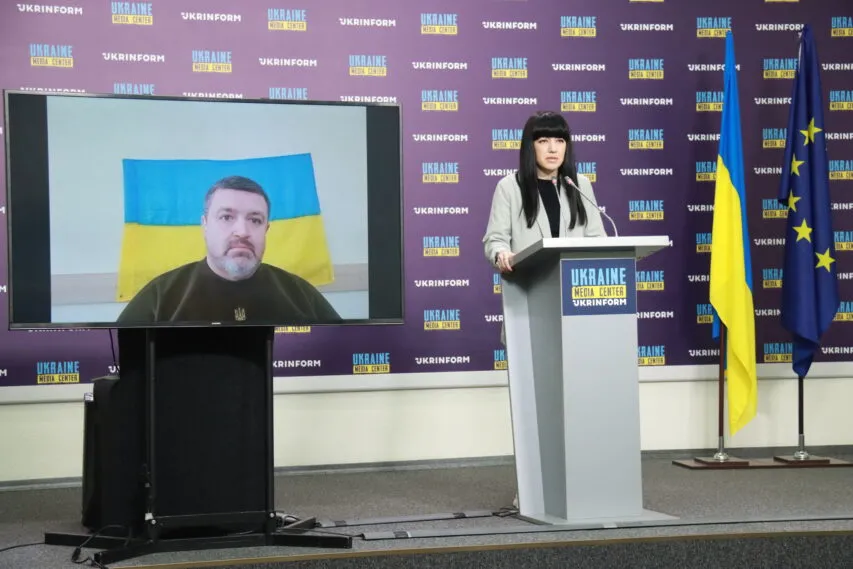 Serhii Bratchuk, Head of the Public Council under the Odesa Oblast State Administration, Spokesman of the Head of Oblast Military Administration, Media Center Ukraine — Ukrinform
January 30, 2023, 16:27
"After shelling on January 26, Odesa's electrical grid is in the most difficult situation in the country, emergency shutdowns are in effect," Oblast Military Administration
Serhii Bratchuk, Head of the Public Council under the Odesa Oblast State Administration, Spokesman of the Head of Oblast Military Administration spoke about the consequences of the rocket attack on the region during a briefing at Media Center Ukraine — Ukrinform.
"There were hits on critical infrastructure facilities. According to energy experts, the situation in Odesa region is currently the most difficult of all the regions of our country, because there have been large-scale destructions. There were similar enemy hits after December 10 of last year, and at the time of the new hit, the consequences of that attack weren't completely eliminated yet. On January 26, facilities supplying the city of Odesa and its district with electricity were destroyed. This became the main reason for the restrictions that are in effect today," — Bratchuk said.
The Head of the Public Council under the Odesa Oblast State Administration explained when the city and the region would be able to return to stabilizing schedules of power outages.
"Emergency shutdowns are still in effect today. We are not yet talking about a return to stabilization schedules — unfortunately, there is electricity in homes of Odesa residents only for a few hours and then there are quite significant interruptions. The most important thing is that we managed to keep the critical infrastructure operational: it is fully supplied with power. Energy experts promise that they will try to return to stabilization schedules, but we are talking about several days at least. Now we cannot and will not predict that it will happen tomorrow or in 2-3 days. The situation is difficult, but not on the verge of critical. We know what to do, and the work is carried out around the clock," — Bratchuk noted.
Read more: https://mediacenter.org.ua/news