Back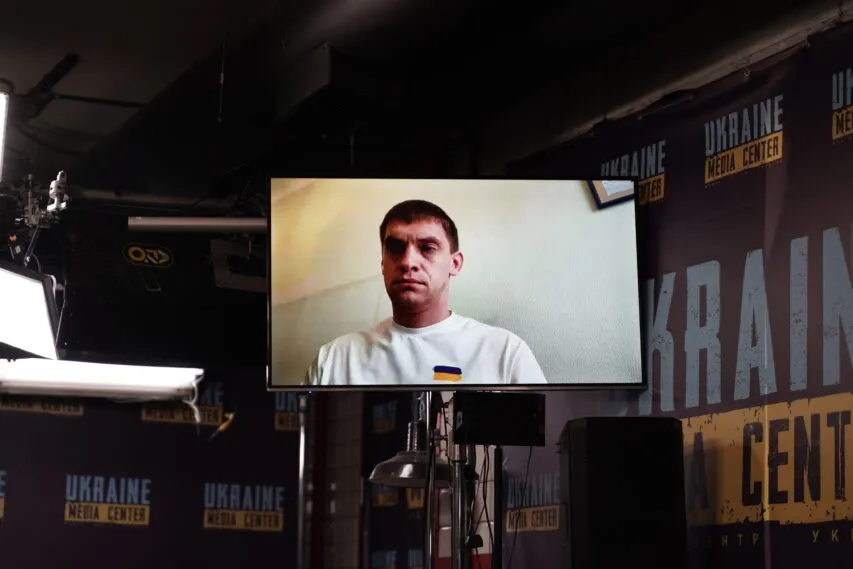 Іван Федоров, міський голова Мелітополя в Медіацентрі Україна, 8 липня 2022 року
July 8, 2022, 13:54
"After Attacks by Ukraine's Armed Forces against Logistics Bases, russians Hide Their Equipment in Panic," Melitopol's Mayor
In Melitopol, the russian military panicked and started moving their machinery after Ukraine's Armed Forces destroyed their major logistics hub in the city. Ivan Fedorov, Mayor of Melitopol, told this during his briefing at Media Center Ukraine.
"russians are in panic, as they have been "taking a rest" in Melitopol. They felt safe and did not expect any threat. But their attitude changed after the night from Saturday to Sunday, when their base serving as the major logistics hub in Ukraine's south was destroyed, and 200 ruscists were buried at the military base, with 300 more wounded," the mayor said.
However, the invaders intensified their campaign of terror against locals. They started looking for guerrilla fighters and those who helped resistance forces and Ukrainian special services.
"Melitopol was blocked for some time. Neighboring settlements were also blocked off for filtration. Additional units of the russian police and FSB secret service were brought in; they are cordoning off neighborhoods and locking down bridges. They put their antiair defenses under the railway bridge," Melitopol's mayor explained.
According to Fedorov, russians started moving their equipment outside of Melitopol toward temporarily occupied Crimea to make sure Ukraine's Armed Forces could not hit it.
Read more: https://mediacenter.org.ua/news