Back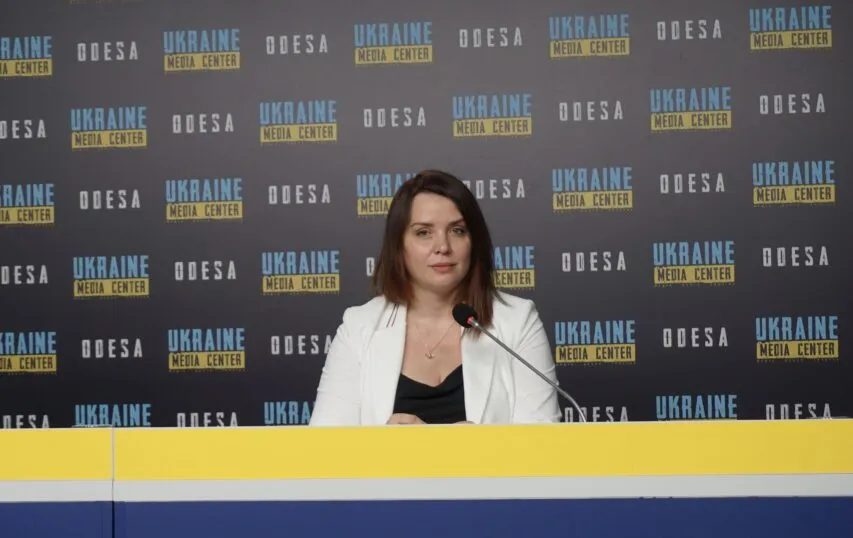 Photo by Media Centre Ukraine – Odesa: Nadiya Belenko - Head of the Department of Urban Planning and Architecture - Chief Architect of Odesa Oblast
August 24, 2023, 13:23
Adoption of a comprehensive plan for spatial development of territories will increase investment attractiveness by 1000% – Chief architect of Odesa region
As part of the decentralization reform, 7 districts were created in Odesa region instead of 26, and 91 territorial communities were formed. The new document, this comprehensive plan, is needed by communities for construction both within and outside their settlements, said Nadiya Belenko, head of the Department of Urban Planning and Architecture of the Odesa regional military administration, at a briefing at the Media Centre Ukraine – Odesa.
According to the decentralization reform, the area of responsibility of territorial communities includes land outside the territories of settlements. To develop urban planning documentation for such areas, the legislation was changed, in particular, a new type of urban planning documentation was introduced – the comprehensive plan for spatial development of territories (CPSD).
According to Bielenko, 19 out of 91 communities in Odesa Oblast have already decided to develop a CPSD. Other communities are still consulting and collecting data.
"There are no reasons not to approve the plan. First, it is impossible to build without this documentation. Secondly, the availability of a CBCP increases investment attractiveness by 1000%, especially if you know exactly what you plan to build in the next 5, 10, 20 years, etc. It's clear that the war is taking away resources and creating problems, but all communities should decide on a plan in the near future, because it takes 1-2 years to develop it alone," the architect concluded.
According to the law, all CDSDs must be completed by 2025. Until this period, construction is possible without this plan, only if there is a detailed plan of territories (DPT).  However, the transition period may be extended if the documents are not ready.
Read more: https://mediacenter.org.ua/news