Back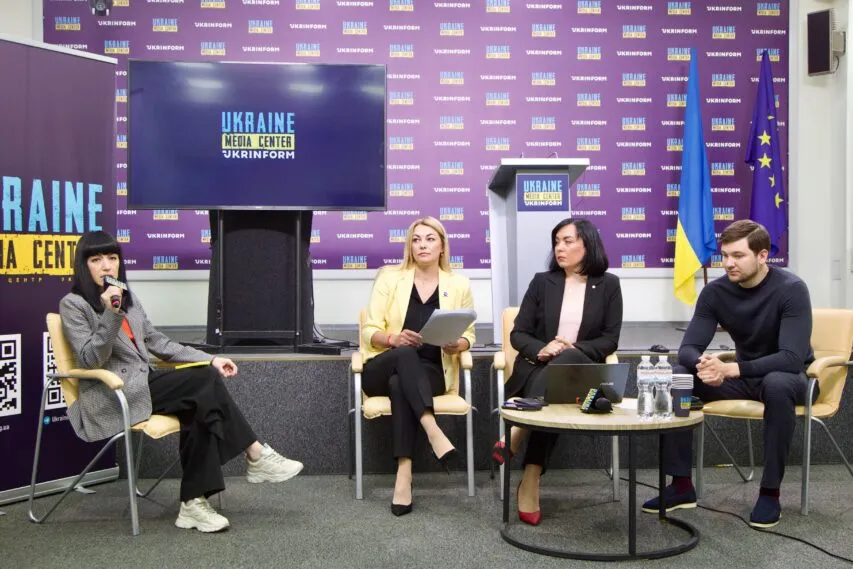 June 13, 2023, 16:11
Active work to protect and preserve Ukrainian segment of the Internet continues  
Media Center Ukraine – Ukrinform hosted a discussion on the issues related to the protection of the Ukrainian segment of the Internet and IP resources from the russian influence, in particular, in the temporarily occupied territories.
Olena Kushnir, Advisor to Deputy Minister of Digital Transformation, Director at WEB PRO LLC, pointed out that starting in 2014, operators and providers were first forced to re-register companies and IP resources as legal entities operating according to local laws in temporarily occupied Crimea, Donetsk and Luhansk region. That is, a valuable resource began to leave the Ukrainian Internet space. These included transfers to territories that are not recognized by anyone in the world.
"First of all, when the occupiers come to the occupied territories, they turn off GSM, they take over operator and network provider companies, disconnect these networks from Ukrainian channels, and russian companies enter there to switch traffic to Crimea. This leads to Ukrainian information resources' being completely blocked, and this is part of a large propaganda machine. And in this way, Ukrainians experience another instance of russification," she explained.
Olena Kushnir also said that there were cases when network owners and technical specialists were held in torture chambers, beaten, and abused in order to make them obey and de facto ownership give up ownership of their networks.
"Such re-registrations primarily affect information security and cyber security. Then DDoS attacks take place from these IP addresses. Today, we experience a huge number of DDoS attacks. This causes economic losses for holders of IP resources. They lose assets that they can earn money with, and of course, there are risks to life and health," she noted.
According to Olena Kushnir, active work at the international level is still ongoing, and an achievement has already been made with the creation of a temporary voluntary blocking mechanism. In addition, she called on the entire Ukrainian community to actively participate in solving this issue.
"That is, it is an application from the holder with certain notarial documents to freeze (the IP address – Ed.). But of course, there is a problem in that there is an issue with notaries in the temporarily occupied territories. This system will be in place until July 1st, until a policy is put in place regulating how it will all work. We are now waiting for the second part of the discussion of this policy. And in this regard, I appeal to the entire Ukrainian community to take an active part in this discussion with proposals. Don't stay on the sidelines."
Read more: https://mediacenter.org.ua/news