Back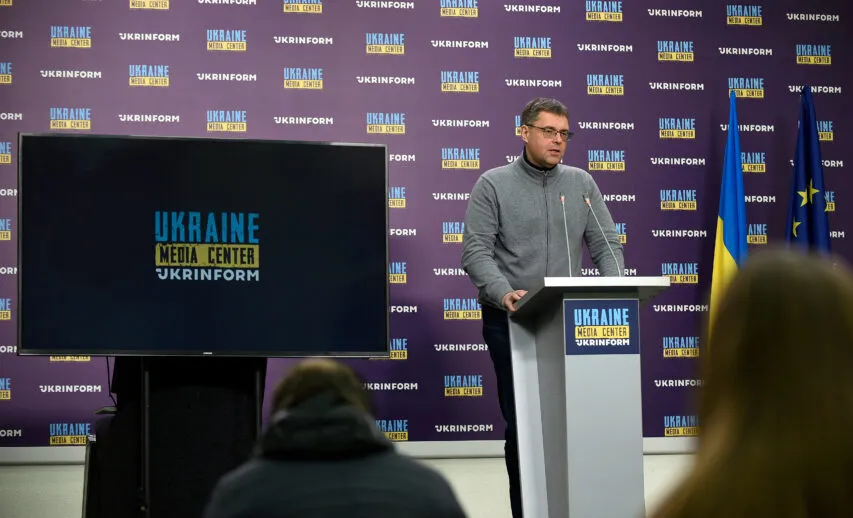 Oleksandr Kharchenko, Director at the Energy Industry Research Center, Media Center Ukraine — Ukrinform
January 10, 2023, 18:05
"Active work is underway to protect Kyiv and other large cities from possible blackouts in Ukraine," Energy Industry Research Center
The government, city administration and donors are currently implementing a project that will help protect Kyiv from potential blackouts in the event of enemy shelling. Oleksandr Kharchenko, Director at the Energy Industry Research Center made this statement at a briefing at Media Center Ukraine — Ukrinform.
"There is a project that I know is currently being jointly implemented by the government, the city administration, and donors. Work is underway to protect Kyiv first, and then the big cities from possible blackouts. Securing the critical infrastructure of cities — primarily heating and water supply — from disruptions in heat and water supply subsequently caused by power outages. This work is actively underway. I am certain that all large cities of Ukraine should be equipped with such backup generation," — the expert said.
The project centers around technological and energy solutions rather than new systems for protecting the infrastructure from air attacks, Kharchenko explained.
"We are talking about technological and energy solutions: how to add back-up generation capacities to large cities, so that even in a situation when, say, moscow terrorists managed to destroy a certain part of the high-voltage grid and it is impossible to deliver electricity to certain cities, such a back-up system can and must be created within the cities. And it is being worked on," — the expert said.
Read more: https://mediacenter.org.ua/news