Back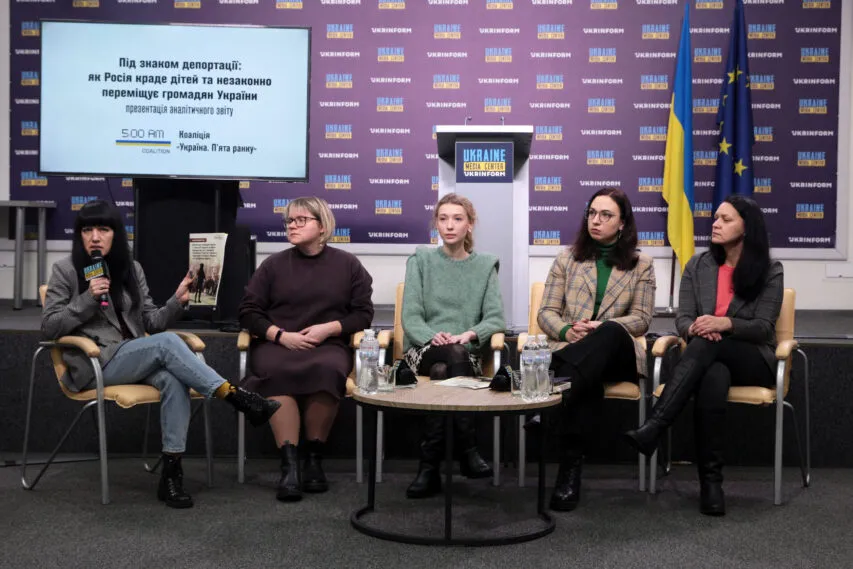 Еxpert group of "Ukraine. 5AM" Coalition.
January 16, 2023, 15:41
According to russian Data, More Than 4.7 Million Ukrainians Stayed in Russia: Nobody Knows How Many Ended Up There Voluntarily — Human Rights Centre ZMINA
Mass deportation, which began in March, is a relatively new phenomenon for the ongoing armed conflict. Nobody knows exactly how many people were forcibly taken to russia. Alyona Lunova, Director at Human Rights Centre ZMINA, made this statement during the briefing in Media Center Ukraine — Ukrinform.
"We still don't know how many people are on the territory of the russian federation. According to russian sources, today more than 4.7 million Ukrainians are in russia. It is tough to tell how voluntarily they ended up there. According to the United Nations High Commissioner, they number 2.8 million. We do not know how many of them stayed on the territory of the russian federation, and how many went further. The russian federation has made temporary accommodation points for Ukrainians. According to December data, there are 820 of them in all russian constituent entities and in the temporarily occupied territories of Ukraine, but the number of people in them is 40,000. This is a very huge difference between the 4.7 million who stayed there and the 40,000 of those who need housing in the russian federation. Therefore, we can't even imagine how many people ended up there," Alyona Lunova said.
Read more: https://mediacenter.org.ua/news