Back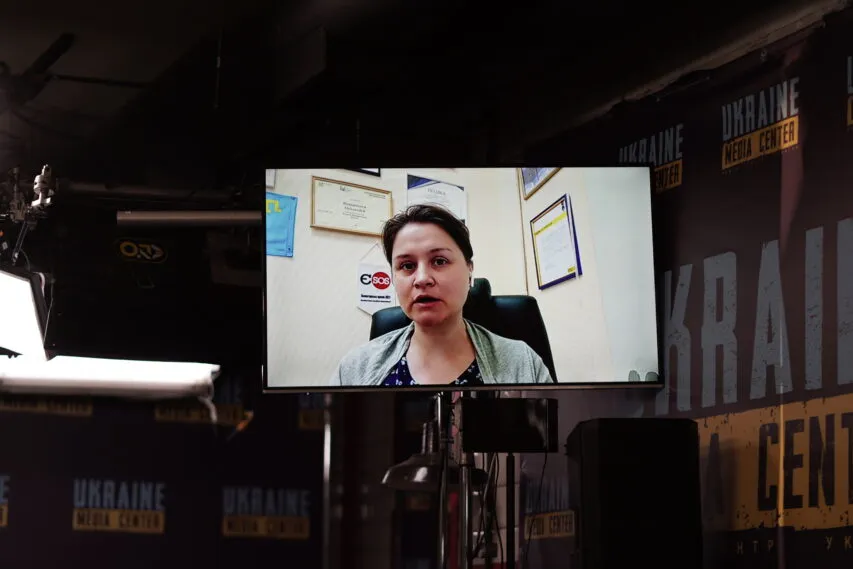 Виконавча директорка Центру Громадянських Свобод Олександра Романцова у Медіацентрі Україна, 22 червня
June 22, 2022, 12:50
"About 9,000 crimes committed by russians in Ukraine have been documented," Tribunal for putin initiative
About 9,000 cases of russian crimes in Ukraine have been documented by the members of "Tribunal for putin" initiative, Oleksandra Romantsova, Executive Director of the Center for Civil Liberties said at a briefing at Media Center Ukraine. She noted that the "Tribunal for putin" initiative was created by human rights organizations to conduct a large-scale tribunal over the entire vertical of putin's government for the aggression against Ukraine.
"Human rights activists, who since 2014 have had experience in documenting war crimes, crimes against humanity, crimes of genocide and crimes of aggression, have joined forces to, firstly, form a full base of all potential cases of such crimes, and secondly, to interact with law enforcement agencies across the country. It is very important. We have representatives of the organization in each region of Ukraine that collect data on war crimes. Thus, our database now lists about 9,000 cases, and for us this is not the limit," — Oleksandra Romantsova said.
According to Romantsova, the initiative cooperates with the OSCE, UN committees, the European Court of Human Rights and the International Criminal Court.
"We want to create a full-fledged tribunal in the UN, for which the UN General Assembly will vote directly. That is, every country in the world that is a member of the UN will have a voice," — Oleksandra Romantsova said.
Among other things, the participants of the initiative can use messages in the media or on the Internet to gather information. Also, a person can personally tell about the crimes of the russian federation on the first page of the website of the Ukrainian Helsinki Human Rights Union. Representatives of the initiative are also actively cooperating with Ukrainian law enforcement agencies.
"We are cooperating with law enforcement agencies. As of today, there were no situations when we were forbidden to do something. They just know that we do not disclose this information to general sources," — Oleksandr Kadievskyi, Attorney, Coordinator of Kramatorsk Reception Office of the Ukrainian Helsinki Human Rights Union said.
Participants of the "Tribunal for putin" initiative point out that there is a positive case in the history of international law, when even propagandists were brought before the tribunal.
"There is a case of the Nuremberg Trials, where the propagandists who had incited the war were brought to justice as well," — Ruslan Topolevskyi, NGO Center for Legal and Political Research "SIM" summed up.
Read more: https://mediacenter.org.ua/news