Back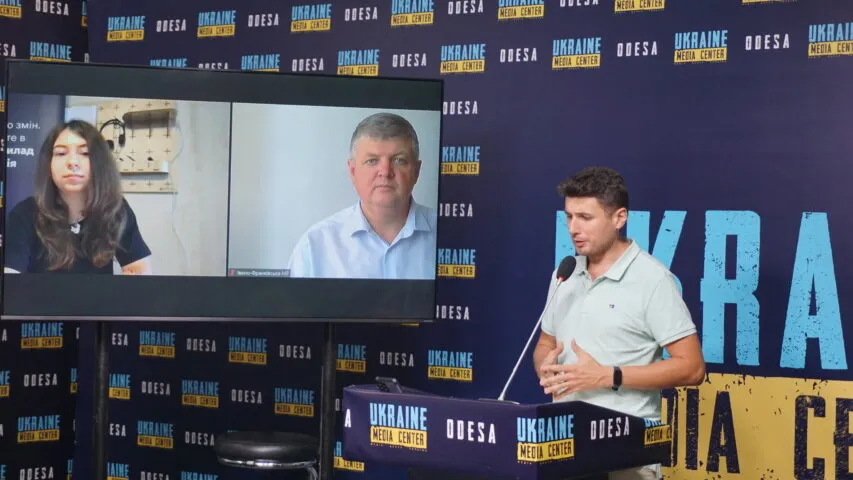 Photo by Media Centre Ukraine – Odesa: Ruslana Parobetska – coordinator of the Save Business Now initiative, Vitaliy Fedoriv - Deputy Mayor of Ivano-Frankivsk
August 29, 2023, 21:57
About 50 companies, including Telebachennya Toronto, moved to Ivano-Frankivsk during the war – Save Business Now coordinator
The problem of business relocation became one of the key issues during the war. Ruslana Parobetska, a representative of the Save Business Now initiative, told how Ukrainian companies have addressed this issue at an online briefing at the Media Centre Ukraine – Odesa.
During its first year of operation, the project received more than 360 requests for business relocation. In particular, about 50 companies moved to Ivano-Frankivsk, 12 of which were located in the Promprylad.Renovation centre.
"We have worked with various cases. Among the most famous are the Toronto Television media, a leather clothing company that Madonna used to wear, and even the Zaporizhzhia Non-Ferrous Metal Plant. There were also smaller businesses, such as polyethylene and toothpaste manufacturers, dentistry, etc. A large number of companies have already returned to their main locations, but many remain. Currently, the business community includes more than 600 people," said Ruslana Parobetska.
The coordinator added that the project has organised about forty events for entrepreneurs to meet, network, and coworking. In addition, the initiative has reached the international level by establishing cooperation with the University of California, Berkeley, where an entrepreneurship course for Ukrainian businessmen has already been organised.
Read more: https://mediacenter.org.ua/news