Back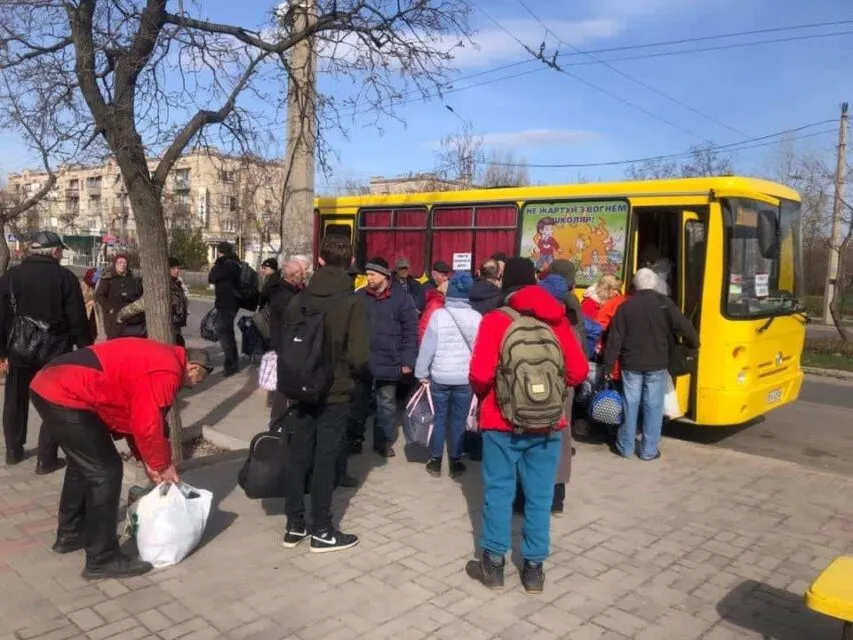 April 19, 2022, 15:09
About 280 thousand civil residents have left Luhansk Oblast, the evacuation is ongoing, infrastructure remains devastated owing to hostile shelling attacks – Haidai
Since the outbreak of large-scale russian military aggression, around 280 thousand citizens were forced to exile the territory of Luhansk Oblast controlled by Ukraine, and about 70 thousand more stayed put.
This was reported by the Serhiy Haidai, the Head of Luhansk Oblast Military-Civil Administration during a briefing at the Ukrainian Media Centre, taken place in Kyiv.
"There were 350 thousand people residing on the Ukrainian-controlled territory of the Luhansk Oblast, along the established demarcation line. To date, about 70 thousand residents remain there. People left either on their own or with the help of volunteers, charitable organizations. We have managed to arrange the evacuation of about 40 thousand people. They are all heading to western Ukraine, all of them are provided with shelter, a place to live, normal food, clothing, hygiene products and medical care if necessary. Afterwards, they decide for themselves either to go to European countries, or seek employment locally, or just wait for our victory and de-occupation. Now the evacuation proceeds slower, there are still those reluctant to leave, who are sure that the threat won't reach and affect them for some reason. We don't conduct forced evacuation: it's an evacuation, not a deportation. Evacuation is carried out every day no matter how many people are wishing to leave, at least a thousand, even a hundred, even twenty," said Serhiy Haidai.
According to the Head of Civil–military administrations, it is impossible to count the number of killed civilians, but the casualties are very heavy. Rescue services can't even remove the bodies from the streets because of the cities hit by heavy shelling.
"It is not yet possible to estimate the civilian population death toll, due to terrible and difficult circumstances. In Popasna and Rubizhne, where the fighting took place, the dead bodies were just buried in the yards by neighbors and relatives. In Lysychansk 10 people died only as a result of one shelling, people were just torn apart, and we were gathering the bodies and collecting the limbs for two days because of the constant attacks. The settlements near the town of Hirske have been under shelling for almost 2 months, the strikes have not stopped for a day, and there are many dead lying right in the streets. Unfortunately it is impossible to m pick them up and ascertain the number of civilian casualties" the Head of Military-Civil Administration added.
According to Haidai, all critical infrastructure facilities have been destroyed and cannot be repaired, everything has to be built anew.
"Almost all critical infrastructure has been devastated by shelling. It is beyond repair, the water supply system, electrical system and gas supply system construction must be started from scratch. However, the repair crews are still trying to work, to do renovation work, but every other shelling destroys everything again and again," Haidai said.
According to Haidai, fighting continues in the towns of Popasna and Rubizhne.
"There are positional battles in the town of Rubizhne and Popasna, the enemy is powerless, they (russian troops) are losing people and equipment there, our guys are shooting down hostile UAVs and planes on the border of Luhansk and Kharkiv Oblasts. They are holding the defense. Undoubtedly, Kreminna settlement already is under the orcs control, they entered the city. Our defenders were holding the fort there for almost two months, the enemy were attacking every meter of our defense line. It was no longer possible to find shelter there. Our defenders withdrew, consolidating in new positions and kept on fighting with greater effectiveness," Haidai stressed.