Back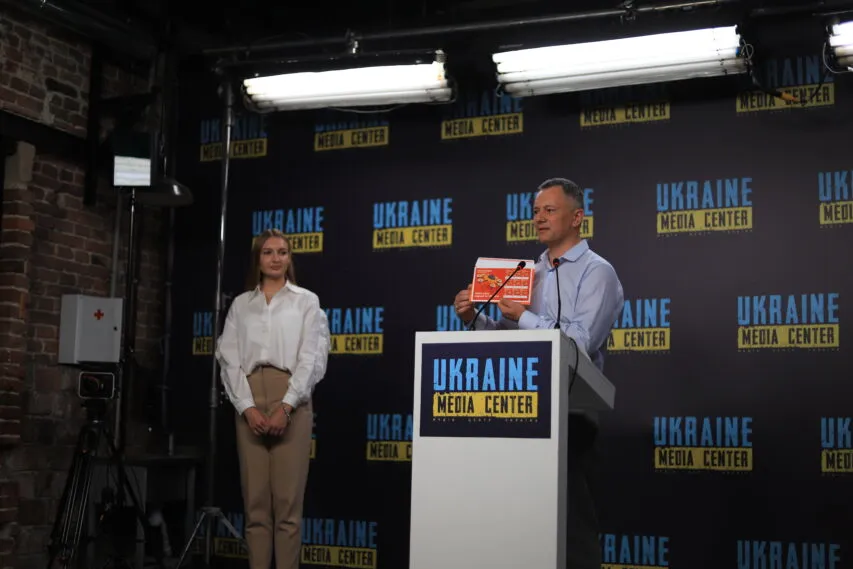 Ihor Kostiv, Junior Vice President at GlobalLogic, Media Center Ukraine
August 26, 2022, 14:41
A Stamp Dedicated to Volunteers from the IT Community Is Presented at Media Center Ukraine
Ihor Kostiv, Junior Vice President at GlobalLogic, presented a postage stamp dedicated to IT community volunteers helping Ukraine during the war.
"We produced this stamp together with Ukrposhta to focus on volunteers from our community and elsewhere who make big donations and provide assistance and services to support the Armed Forces and humanitarian events and missions in Ukraine. The stamp shows a copter because it is mainly associated with the IT industry and because the IT workers started investing a lot in developing our defense and other capabilities. The copter is sunflower-shaped because the sunflower is often associated with Ukraine," Ihor Kostiv said.
Ihor Kostiv also explained how this initiative to celebrate the IT sector's volunteers came about.
"The idea was born because we gathered some information in the company from time to time, and we realized that our consultants have already raised and donated over UAH 15 million for various initiatives and events aiming to support either the Armed Forces or humanitarian effort in Ukraine. GlobalLogic as the company has already donated more than UAH 500 million to support the humanitarian effort and help the Armed Forces," Ihor Kostiv stated.
It was reported that, based on a Djinni survey of July 2022, almost half of IT engineers spent 5 to 20% of their personal income to support Ukraine's Armed Forces and volunteers. In addition, 3% donated half of their personal income.
Read more: https://mediacenter.org.ua/news