Back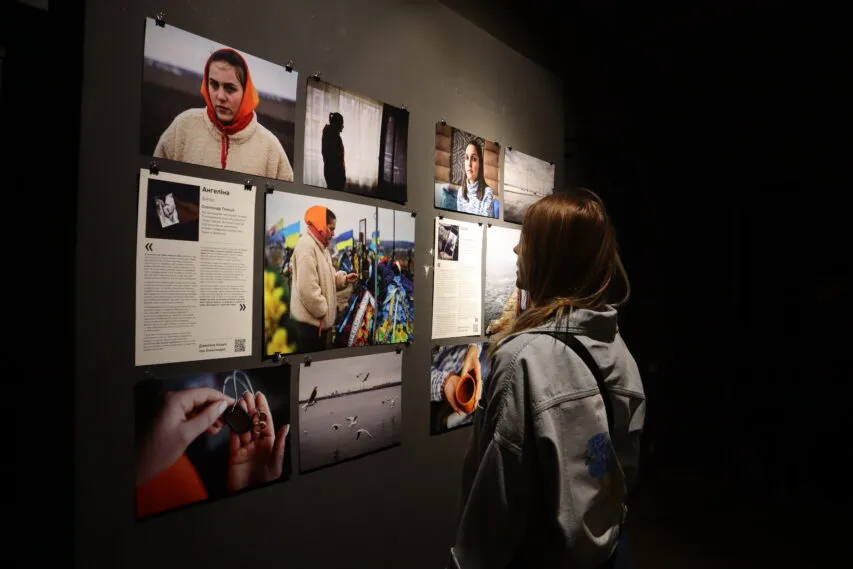 Briefing of the Media Center Ukraine-Lviv
May 3, 2023, 10:32
A photo exhibition dedicated to women who lost loved ones in the war was presented in Lviv
The Memorial Memory platform initiated the project. Photographer Kateryna Moskaliuk has immortalised the stories of five women in photographs to support Ukrainians who have lost loved ones in the war. Eva Fialka, a participant in the photo project "Alone", also shared her personal story about the loss of her family member.
"In this project, I felt that my pain is part of one pain. It's as if my memory merges with the memory of the whole nation. And my soul merges into the universal soul, which experiences the suffering common to all. It helps me to relive and somehow rethink it," admits Eva Fialka, a participant in the photo project "Alone".
"Our project is not only about those who died in the war. Our project is about the memory of them. About those who have to live with this pain. It's about supporting and hearing each other. It is the only way we can survive and help each other", said Anastasia Abramets, editor-in-chief of the Memorial Memory platform.
The photo project "Alone" has already been presented in Kyiv, Kharkiv, Dnipro and Odesa. You can visit the photo exhibition in Lviv for free until 9 May at the Powder Tower (4 Pidvalna St.).
Read more: https://mediacenter.org.ua/news