Back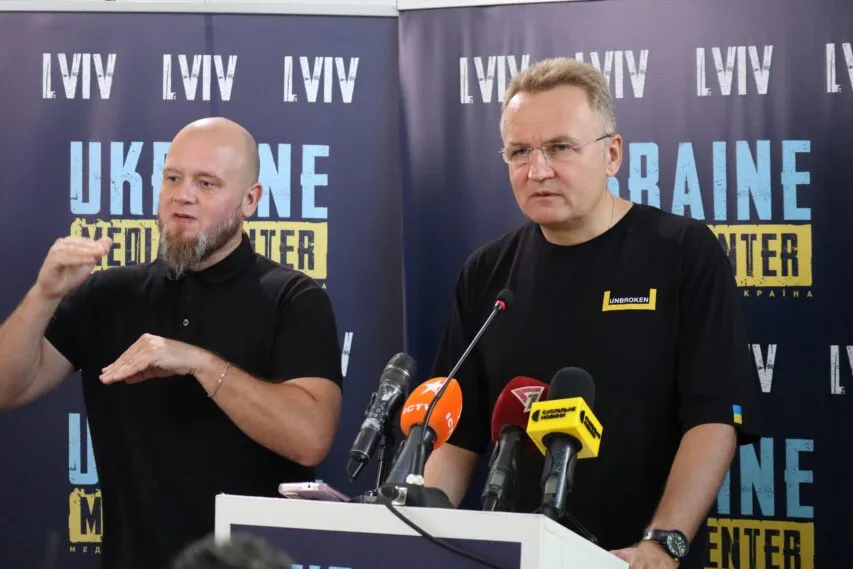 August 15, 2023, 10:56
A nighttime missile attack in the Lviv region injured 15 people, including a ten-year-old child
It was announced by Maksym Kozytskyi, Head of the Lviv Regional Military Administration, at a briefing at the Ukraine Lviv Media Center.
"Six hits were recorded in the Lviv region. One missile was shot down. The rocket attack damaged more than 40 houses in Lviv and two settlements. These are Obroshyne and Zymna Voda territorial communities. Fortunately, there were no serious injuries. The victims can count on support for the reconstruction of damaged houses up to UAH 200,000 under the state compensation program," said Maksym Kozytskyi, Head of Lviv Regional Military Administration.
A Russian missile hits a kindergarten in Lviv. A massive sinkhole with a diameter of 20 meters and a depth of 9 meters was formed in the kindergarten yard. In addition, the upper floors of a nearby apartment building and an office centre burned down due to the hit. About a hundred houses need to be restored.
"The destruction is significant. We have already decided on UAH 20 million to compensate residents for the necessary repairs. People have a choice: either a modular town or renting an apartment. In this case, the city will cover the monthly rent of a one-room apartment for UAH 10 thousand, a two-room apartment for 12 thousand, and a three-room apartment for 15 thousand. We are now communicating with residents about this," said Andriy Sadovyi, Lviv Mayor.
The Mayor also urged not to neglect one's safety during the announced alarms. According to Sadovyi, only ten people went into the shelter in the affected building during the last attack. Due to work related to the aftermath of the missile attack, traffic in Lviv has been slightly changed.
📌Watch the full video on the YouTube channel(in Ukrainian)
📍Media Center is located at 20 Ruska Street and functions as a co-working space from 10:00 AM to 6:00 PM.
Contact phone:
+38 067 652 91 97
Read more: https://mediacenter.org.ua/news