Back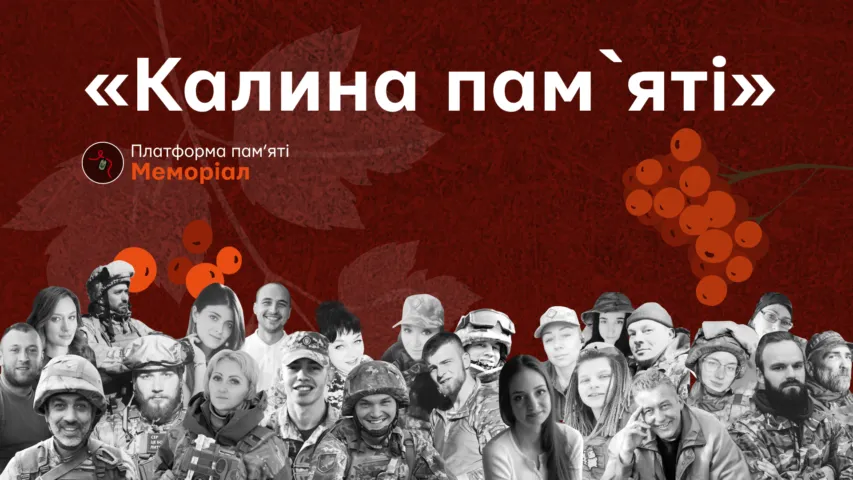 August 11, 2023, 13:55
A new tradition is being established in Ukraine to honour the defenders of Ukraine who died in the war against the Russian invasion
The Memorial Memory Platform initiates the Viburnum of Memory campaign. The main goal is to create memorial sites on the territory of educational institutions. Each viburnum bush of the future alleys will symbolize one deceased hero.
The Memorial platform team began raising funds to implement the idea. At the first stage of the crowdfunding campaign, they plan to gather 72 thousand hryvnias. This money will be enough to provide 50 educational institutions nationwide with viburnum seedlings, information tables, and booklets on viburnum care. Any public or private educational institution in Ukraine can apply for participation.
The idea of the Memorial platform is gradually gaining supporters among the public, the military, the families of the defenders, and businesses. In particular, Nova Poshta agreed to cover the logistics costs at its own expense and joined the Viburnum of Memory campaign.
The Viburnum of Memory event is planned for the Day of Defenders of Ukraine. In Ukrainian cities, pupils and their teachers will plant the first viburnum bushes in the yards of their schools. The Alleys of Heroes will become a place to honour the memory of the deceased and, at the same time, a reminder of the courage of people who died defending their homeland from enemies.
📍Media Center is located at 20 Ruska Street and functions as a co-working space from 10:00 AM to 6:00 PM.
Contact phone:
+38 067 652 91 97
Read more: https://mediacenter.org.ua/news