Back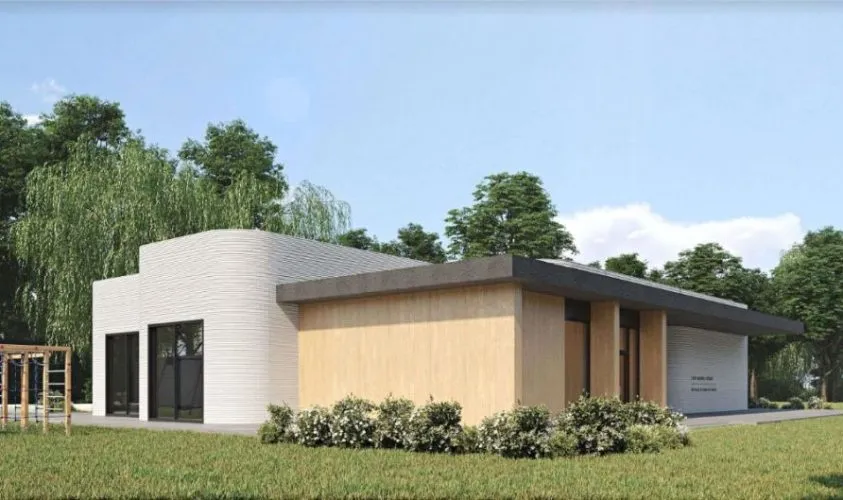 August 4, 2022, 13:19
A New Building for a School in Lviv Will Be Printed on a 3D Printer
Lviv School No. 23 will get a new building for its elementary classes. It will be built using 3D-printing technologies. Andriy Moskalenko, First Deputy Mayor of Lviv, told this during his briefing at Media Center Ukraine.
"Over 5 million Ukrainians transited via Lviv after February 24. More than 2 million stayed in Lviv for more than 2.5 months. We have an extra need not only for overnight accommodation but also for kindergartens and schools. The next week we can start building a new elementary school that will be partnered with the high school," Moskalenko explained.
The new school building project will be carried out and funded by TEAM4UA Charity. Its founder Jean-Christophe Bonis told the story of the project.
"The first school built using this technology was erected in Africa. A single-room school was built within 18 hours.
This school is more complicated, with more sophisticated 3D-printing processes, so we plan to complete its construction by the year-end," Jean-Christophe Bonis said.
According to Anton Kolomieitsev, Lviv's Chief Architect, the team of master builders with 3D-printing equipment is already heading for Ukraine.
"The printer, on its way to Ukraine, produces 12 by 12 m large, up to 8 m high structures. It will work in one 12 by 12 m square and then be moved to a neighboring 12 by 12 m square, with elements linking the squares to be attached using more conventional construction technologies," Anton Kolomieitsev explained.
The exterior and interior design of the school was developed by the Kyiv-based Balbek Bureau. According to plans of the Education Office of Lviv City Council, the first students will start using the new school building with the start of the new academic year in September 2023.
Read more: https://mediacenter.org.ua/news