Back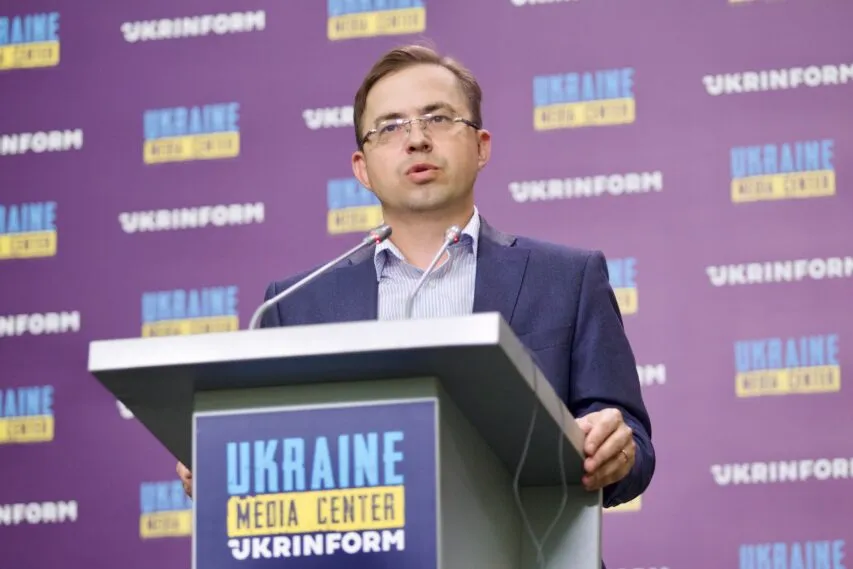 Dmytro Zaruba, First Deputy Head of the State Environmental Inspectorate of Ukraine, Media Center Ukraine — Ukrinform
June 8, 2023, 19:07
A major impact on the environment for many decades – Dmytro Zaruba on the consequences of the Kakhovka dam disaster
The environmental damage caused by the Kakhovka hydroelectric power plant disaster may result in hundreds of billions of hryvnias.
This assumption was made by Dmytro Zaruba, First Deputy Head of the State Environmental Inspectorate of Ukraine, at a briefing at the Media Center Ukraine – Ukrinform.
"First, the nature loss. There were partial losses for the nature reserve fund. Because rare animals and plants of the Red Data Book of Ukraine of threatened species have been virtually killed, it is unknown how long it will take for nature to recover and whether it will ever recover in this state," he explained.
Dmytro Zaruba also focused on environmental pollution by fuels and lubricants, agrochemicals, and pesticides.
"The next area is pollution. Pollution with fuels and lubricants from gas stations. A big issue is the warehouses of agrochemical products, agrochemicals, and pesticides that can get in. Warehouses of industrial enterprises. Unfortunately, this will have a major impact on the environment for many decades," he emphasized.
Dmytro Zaruba explained that currently, the calculation of losses is based on the methods approved in 2022 by order of the Ministry of Environmental Protection. However, it will be possible to objectively calculate and assess it more thoroughly only in a few weeks, as the water recedes.
"It will be hundreds of billions of hryvnias in terms of volume if we take the total in all areas – soil, pollution, causing huge biodiversity loss. A considerable amount is likely to be charged for damage to the nature reserve fund."
Read more: https://mediacenter.org.ua/news