Back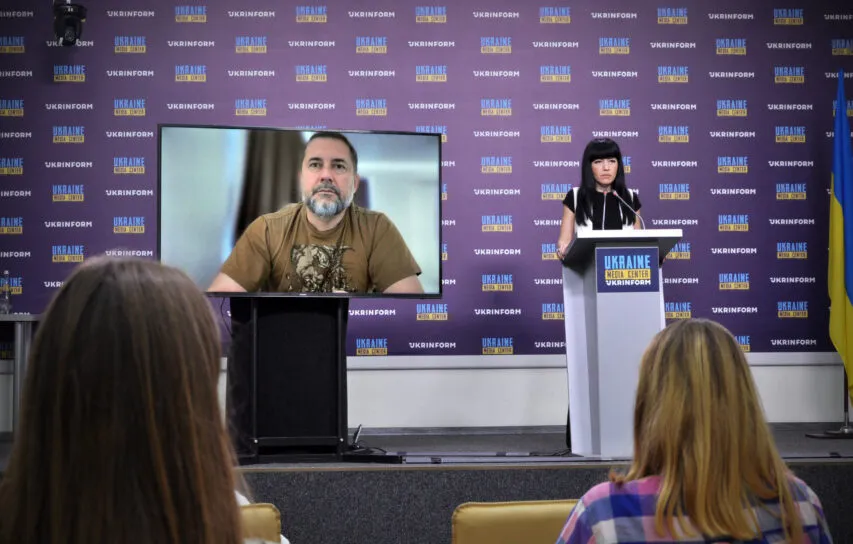 Сергій Гайдай, голова Луганської ОВА, Медіацентр Україна - Укрінформ, 19 липня
July 19, 2022, 13:14
"A humanitarian disaster is brewing in Luhansk region, the occupiers have destroyed all critical infrastructure," Luhansk Oblast Military Administration
Officially, the russians declared Luhansk region under their control, but in reality fierce fighting still continues in two settlements. However, the region hopes that the coordinated work of the Armed Forces of Ukraine will yield some positive results.
Serhiy Haidai, Head of Luhansk Oblast Military Administration made this statement at Media Center Ukraine — Ukrinform.
"The humanitarian situation remains quite difficult. Within four months of constant shelling from all possible russian weapons, all possible infrastructure of the region was destroyed. A huge number of people were left without water. In order to restore the water supply, a huge amount of work must be done. Active combat prevents this from happening. The situation is the same with power supply," — he said.
Hospitals, warehouses, factories — everything was destroyed by russian weapons.
"The russians have installed towers that completely block Ukrainian communications and spread their propaganda," — Serhiy Haidai pointed out.
Currently, the civilians have few opportunities to leave the occupied territory — either walk on foot along a dangerous road towards Kharkiv, or leave through russia.
"Also, there is no way to deliver humanitarian goods. We tried to bring more medicines into the hospital, so that at least at the beginning of the occupation there was an opportunity to save lives," — he said.
According to the head of the Luhansk Oblast Military Administration, the men who remained in the occupied territory are being forced by the russians to fight against Ukraine.
Read more: https://mediacenter.org.ua/news