Back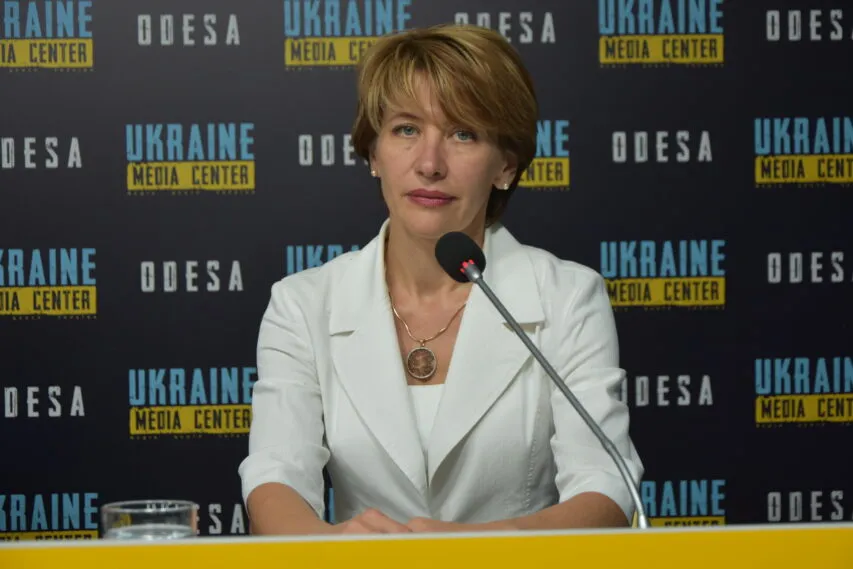 Photo by Media Center Ukraine – Odesa: Tatiana Bezverkhnyuk, deputy director of the Ukrainian research institute of medical rehabilitation and balneology of the Ministry of Health of Ukraine
July 13, 2023, 13:51
A hub to provide a comprehensive system of medical services for civilians and the military is to be created in Odesa region
The future hub will meet the needs of Odesa, Mykolaiv, Kherson, and Zaporizhzhia regions. This was stated by Tatiana Bezverkhnyuk, deputy director of the Ukrainian research institute of medical rehabilitation and balneology of the Ministry of Health of Ukraine, at a briefing at the Media Center Ukraine – Odesa.
She noted that a few investment projects for the modernization of sanatorium and resort facilities that will operate in this hub have already been developed.
"Odesa region is the only region with a unique set of natural healing resources. There are 95 springs and deposits of unique medicinal and table mineral waters in the region, which have been used in treatment and rehabilitation for more than 50 years. Our region also has 300 kilometers of unique sea coastline," – Bezverhnyuk said.
In addition, the expert mentioned the Kuyalnyk Estuary with its therapeutic mud and the resort of Serhiivka.
"It has therapeutic mud, mineral waters, the sea coast, and a unique combination of natural healing factors. 10 years ago, it was the best children's resort in Ukraine," – Bezverhnyuk said.
She noted that there are currently 30 health resorts in Odesa region, two of which have signed contracts with the National Health Service to provide free rehabilitation services to military and civilians.
Read more: https://mediacenter.org.ua/news