Back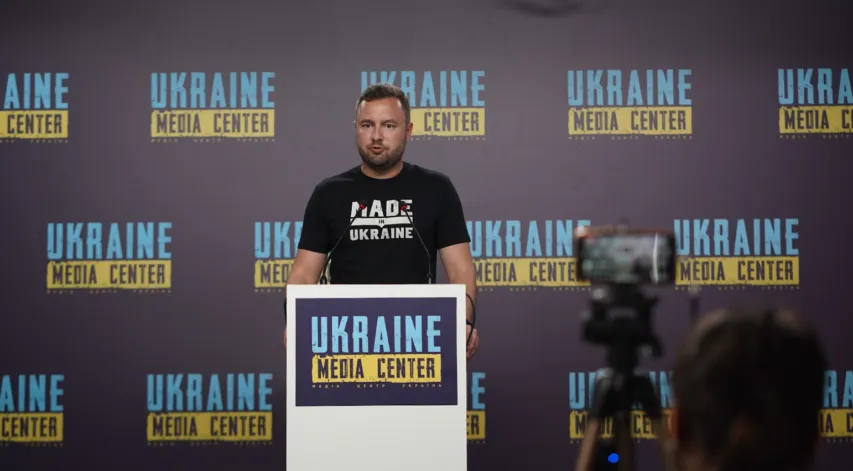 Oleksandr Kulepin, Deputy Head of Lviv Oblast Military Administration, Media Center Ukraine
August 16, 2022, 14:14
"A Hotel Holding Company from Poland Provided 13 Trucks of Humanitarian Aid for Lviv Oblast," Deputy Head of Lviv Oblast Military Administration
By the new academic year, the Lviv Oblast Military Administration aims to resettle at least 7000 internally displaced persons from schools. The aid from Poland negotiated by the oblast administration will enable us to provide shelter for 1500 to 1800 people with good long-term accommodation conditions. Oleksandr Kulepin, Deputy Head of Lviv Oblast Military Administration, reported this during his press briefing at Media Center Ukraine. For instance, a delegation from a Polish hotel holding company brought 13 trucks of humanitarian aid to Lviv Oblast.
"The aid includes 1500 bed and mattress sets and 3000 sets of bed linen, blankets, and other items we are handing over now to various establishments and dormitories being built or rehabilitated on the initiative of the Oblast Administration together with municipalities aimed to set up and restore the accommodation facilities we used to have in the past that have not been cared for," Oleksandr Kulepin said.
According to him, the humanitarian aid has already been delivered to 10 dormitories in educational institutions of the oblast, with 5 more awaiting delivery.
"The total value of the aid received during one meeting exceeds UAH 10 million. It was provided from Poland's strategic reserve, authorized by the Prime Minister of Poland and his office. Receiving this aid, I must say we also demonstrated a high quality of work, provided all the reports, and carried out all measures agreed upon with Poland within the specified time frames; having done this, we were able to sign the next humanitarian aid memorandum with a Polish hotel holding company. Hotels upgrade their furniture quite often to renovate their rooms. The used furniture is not broken or substandard, so we agreed on bringing all such furniture from their hotels to Ukraine to equip shelters for the internally displaced persons," Oleksandr Kulepin explained.
Read more: https://mediacenter.org.ua/news