Back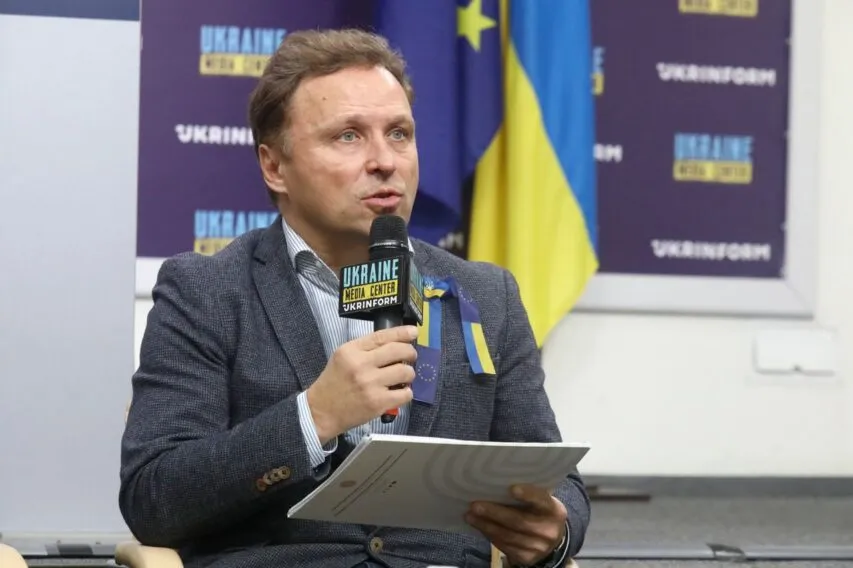 November 14, 2023, 15:55
A decade since the Revolution of Dignity: what projects and events will be held
Ukraine plans to mark the tenth anniversary of the Revolution of Dignity with multiple memorial events and projects
The list of events was presented at the Media Center Ukraine – Ukrinform.
Thus, Ihor Poshyvailo, General Director at the National Memorial Complex of Heroes of the Heavenly Hundred — Museum of the Revolution of Dignity, noted that Kyiv has unveil new boards erected in the city center as part of the "Territory of Dignity in Augmented Reality: Museification of Maidan Monuments" project is timed to the milestone event anniversary.
The history information board provides bilingual information about the Maidan, shows the most important locations of the Territory of Dignity, and monuments in augmented reality that allow you to see 10 iconic objects of the Revolution of Dignity. Among them are the Yalynka (New Year's tree) structure, the main barricades, fragments of the tent city, and the Mystetskyi (Art) Barbican.
The Museum of the Revolution of Dignity has also traditionally prepared a number of events and activities.
Thus, on November 15, the Serhiy Kemsky student research papers competition named after the hero of the Heavenly Hundred, will be announced. This competition has been held for a few years now, its winners are future scholars and activists who launch their own ideas and continue Serhiy Kemsky's idea of reforming Ukraine.
On November 21, 10:00 am the Heavenly Hundred Heroes Alley will honor the memory of the Heavenly Hundred heroes and all the heroes coming back with their shields or on it, who are defending Ukraine today. Flowers will be laid, and a prayer for Ukraine and the Victory will be said.
Also, all cities, towns, and villages will honor the heroes on this day.
Important events will take place at the Ukrainian House International Convention Center for six days, from November 21 to 26. An exhibition will open there, spread over several floors, entitled "Maidan: Birth of a Dream. The First Fight".
Besides hosting an exhibition, the space will also come up with interactive, dynamic, educational activities, and will hold workshops for children.
At least six important thought leaders and Maidan activists discussion panels are planned within the Maidan Forum discussion platform.
The Maidan Forum will also host two documentary screenings: the Euromaidan SOS on November 21 at 6:30 pm, and Crimea SOS on November 23 at 6:00 pm.
The annual scientific forum "Revolution of Dignity. On the way to history" to take place on November 20-21,
In addition, a social information campaign dedicated to the Day of Dignity and Freedom will start on November 17. The event will be delivered under the slogan "Imbued with dignity and thirst for freedom!".
Read more: https://mediacenter.org.ua/news