Back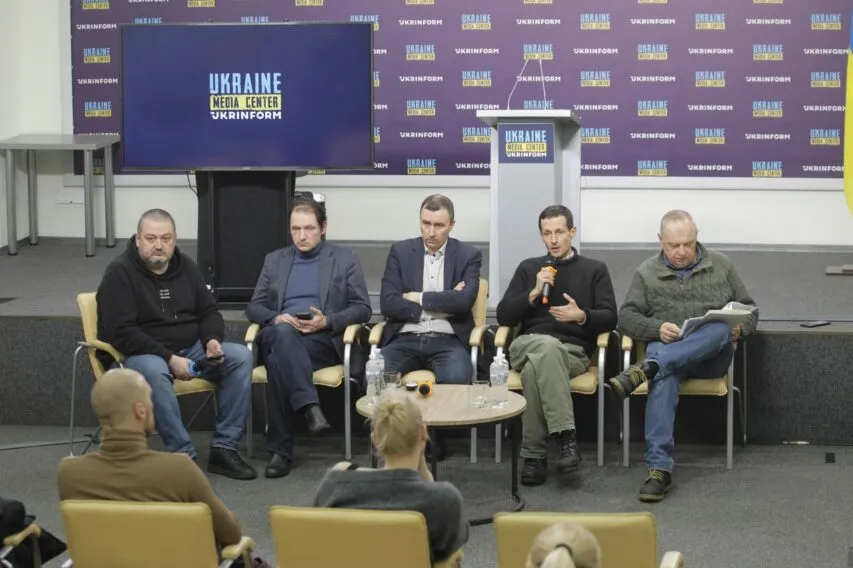 Рanel discussion on the topic: "How Has the Ukrainian Society Changed and How Does It Change During the War?"
November 24, 2022, 18:04
90% of Ukrainians believe in victory – survey of Razumkov Centre's Sociological Service
Who do Ukrainians trust and do not trust? Is paternalism dying? How are the behavioral patterns of Ukrainians changing and what are their expectations? These and other questions were discussed by the participants of the panel discussion entitled: "How Has the Ukrainian Society Changed and How Does It Change During the War?" which took place on November 24 at Media Center Ukraine — Ukrinform.
The panel discussion was attended by Lubomyr Mysiv Deputy Director of the Sociological Group "Rating," Mykhailo Mishchenko, Deputy Director of the Razumkov Centre's Sociological Service, Andriy Eremenko, Founder of the Research Company "Active Group" and Pavlo Fedorchenko-Kutuev, Doctor of Sociological Sciences, Professor, Head of the Sociology Department at Igor Sikorsky Kyiv Polytechnic Institute.
As Mykhailo Mishchenko noted at the beginning of the discussion, according to a poll on the expectations of Ukrainians for the future, 90% believe in the victory.
"When asked how they see victory, 55% say that it means a complete expulsion of the invaders beyond the borders, as they were before 2014. More than 20% generally take the position that the victory will include the initiation of radical changes in russia itself, or at least a change of power. Compared to last year, there are significantly more people who believe that our country will be able to overcome all problems and difficulties in the near future. If a year ago, only 18% of them believed so, now over 40% of respondents say so. Another 40% believe that Ukraine will overcome difficulties in the more distant future," — the expert added.
Read more: https://mediacenter.org.ua/news