Back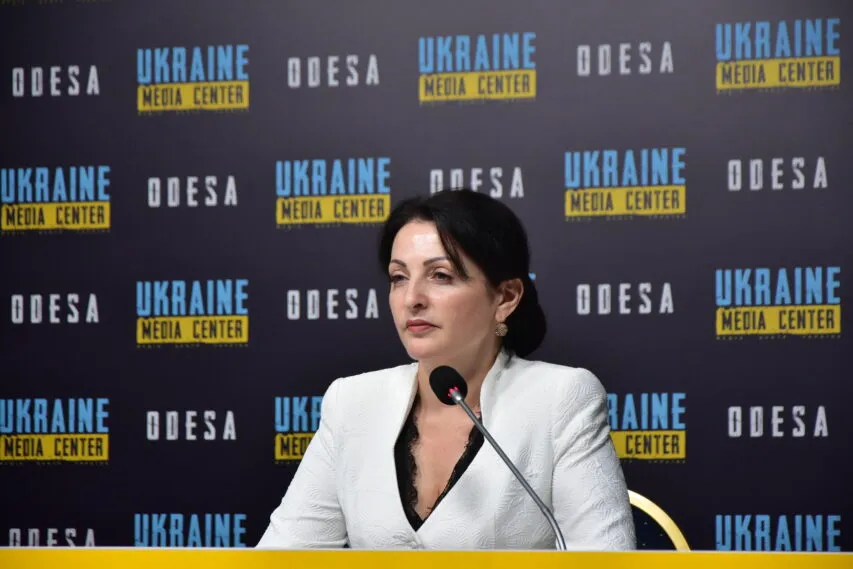 Photo by Media Center Ukraine – Odesa: Alla Stoyanova, director of the department of agrarian policy, food, and land relations of the Odesa regional military administration
July 25, 2023, 17:08
85% of Ukraine's reclamation systems have exhausted their resources and need urgent modernization – Odesa military administration
If this is not done, fields in southern Ukraine may turn into deserts next year. This was stated by Alla Stoyanova, director of the department of agrarian policy, food, and land relations of the Odesa regional military administration, at a briefing at the Media Center Ukraine – Odesa.
She noted that due to climate change, about 2/3 of Ukraine's territory is in the risky farming zone, and the area of this zone is constantly growing.
"Ukraine's reclamation infrastructure built in the 60s and 80s of the last century is obsolete and energy-intensive. The reclamation systems have exceeded their service life, are over 85% worn out and need urgent modernization and restoration, including recovery from the war. The equipment of pumping stations is outdated and energy-intensive, which is critical for ensuring water supply during the irrigation season in the face of electricity shortages. That is why reform in the field of water reclamation is a must," said Stoyanova.
She also noted that the destruction of the Kakhovka hydroelectric power plant has catastrophic consequences for both Ukraine and the entire civilized world.
"The terrorist attack on the Kakhovka HPP actually left 94% of irrigation systems in Kherson, 74% in Zaporizhzhya and 30% in Dnepropetrovsk'k regions without a water source. The destruction of the Kakhovka HPP will lead to the fact that fields in the south of Ukraine may turn into deserts next year," – the official said.
Read more: https://mediacenter.org.ua/news