Back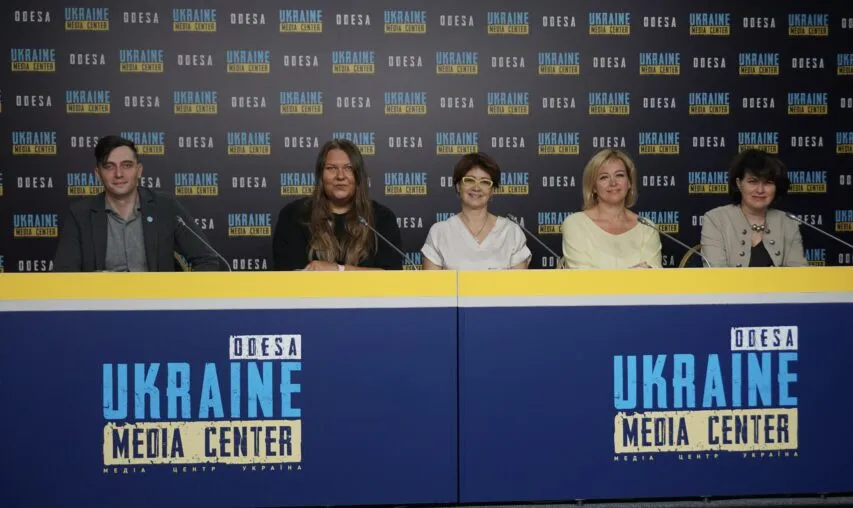 Photo by Media Center Ukraine – Odesa: Stanislav Madens, representative of the Odesa divistion of Automaidan NGO; Tetiana Pavlichenko, project manager of Work LAB; Nadiya Savchenko, HR specialist; Oksana Turchyna, HR specialist; Maria Chebruchan, psychologist
October 3, 2023, 16:19
85 IDPs have undergone professional retraining  together with the Odesa-based volunteer project Work LAB,
The project has been running for six months, it's the first stage of it. This was stated by Tetiana Pavlichenko, project manager of Work LAB, at a briefing at the Media Center Ukraine – Odesa.
"Over 6 months of work, 85 IDPs have been trained with us. 35% are already employed. 35% went for retraining. 30% are still studying. And after the end of the project, we do not leave students alone, we provide them with support," – the expert said.
She added that the vast majority of people at these employment courses, about 60%, are residents of Kherson region.
Nadiia Savchenko, HR specialist, noted that most of the trainees are people with unique knowledge, 80% are qualified specialists. And they want not only to find a job, but also to train themselves to be worthy and benefit society.
According to Stanislav Madens, representative of the Odesa division of Automaidan NGO, the second phase of the project is now starting.
"We will train residents of the frontline territories, because many people do not want to leave them because they think that no one is waiting for them. And we plan to provide employment services remotely, to motivate people to move. We will support them from job search to evacuation," – Madens said.
Read more: https://mediacenter.org.ua/news