Back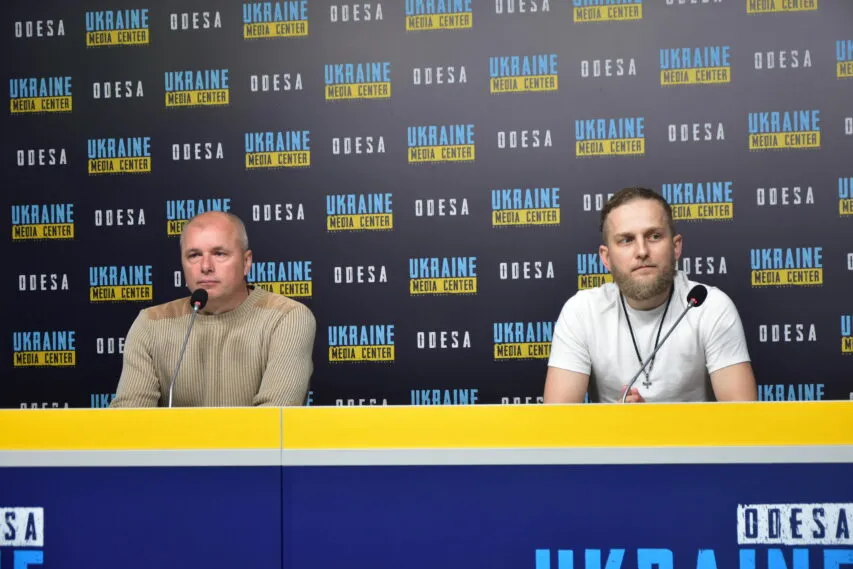 Photo by Media Center Ukraine – Odesa: Oleksandr Babich, volunteer (left)
May 11, 2023, 13:30
"80% of Ukrainians help their army, but only 5% russians do the same" – volunteer
For the poorest regions of russia, sending even 100 rubles to help the occupying army is a problem. This opinion was expressed by volunteer Oleksandr Babich at a briefing at the Media Center Ukraine – Odesa, citing russian acquaintances.
He noted that this is an assessment of the russian volunteer movement made by his russian friends. They've been in opposition to the putin regime since 2014, and they also help the Ukrainian army.
"We have 80% of the population volunteering, including seniors who send 50 hryvnias from theirs pension every month to help the army. And it's not the same in russia. As my russian friends told me, in the poorest regions, where lots of people are being enlisted, it is difficult to send even 100 rubles (approx 1 USD)," – the volunteer said.
Moreover, in his opinion, many russians live in the "information vacuum" and simply do not know about the war.
"As my friends say, russia has simply shielded ordinary people from information about the war. They do not know about the problems and needs of their army. For many peoples in russia, this war is really a kind of "special military operation". They believe, that their army is provided with everything necesarry and there are only difficulties with logistics," – Babich added.
Read more: https://mediacenter.org.ua/news