Back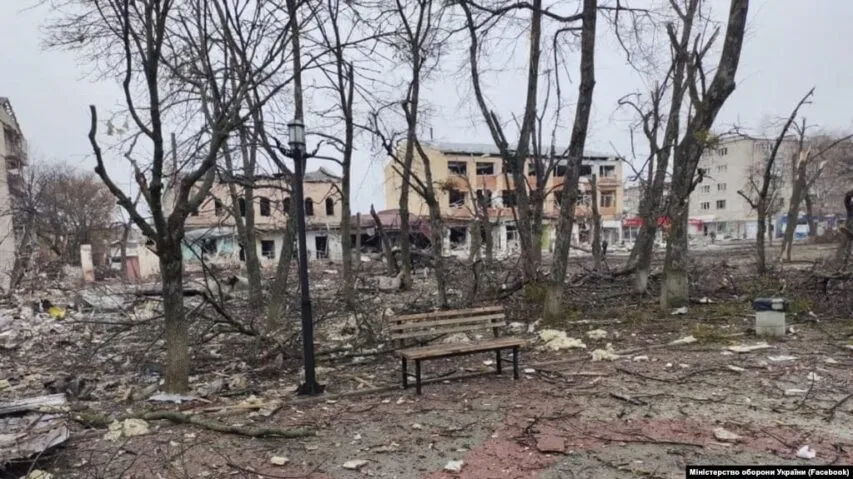 September 12, 2022, 13:45
80% of Izium's infrastructure destroyed, about 10,000 people remain in city — Izyum City Council
The Armed Forces of Ukraine, the Security Service of Ukraine and law enforcers are taking measures to stabilize the situation in liberated Izium, Kharkiv region, so that the General Staff could announce the good news that everyone has been waiting for — Izium has been liberated from russian occupation.
Maksym Strelnyk, Member of Izium City Council made this statement at Media Center Ukraine — Ukrinform.
"More than 80% of the city's infrastructure has been destroyed due to russia's aggression. These are detached houses, apartment buildings, and industrial facilities. The city is destroyed, but the worst thing is that winter is coming, and the centralized heating system, which was used by most of the residents, is broken. We hope for the help of the regional authorities. It is necessary to estimate the cost of work and start the reconstruction of the city, for which the citizens have been waiting for so long," — he said.
Currently, there are about 10,000 local residents in Izium. The Member of the local Council pointed out that a "quiet" evacuation was carried out, and women and children are in the territory controlled by Ukraine.
"The residents of Izium can't wait to return home, and our task is to do everything so that winter wouldn't catch us by surprise and to prepare for it," — Maksym Strelnyk said.
As soon as the measures to stabilize the situation are completed, the city authorities will immediately start working in the city. Prior to that, they worked in the region.
Read more: https://mediacenter.org.ua/news