Back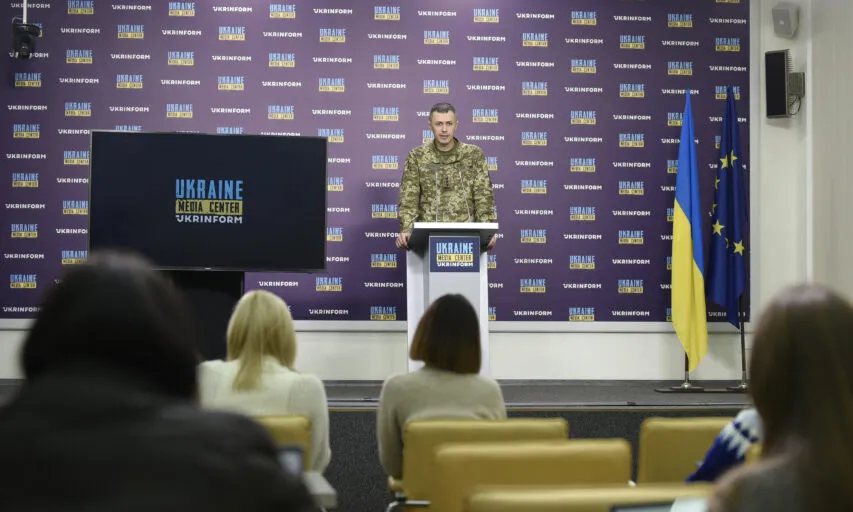 Andrii Demchenko, Spokesperson for the State Border Guard Service of Ukraine, Media Center Ukraine — Ukrinform
November 22, 2022, 17:58
80,000 people cross the border entering and exiting Ukraine, more than half of crossings happen at the section with Poland
The total passenger traffic on the border of Ukraine with the countries of the European Union and Moldova has remained active recently. On average, 80,000 people cross the border per day for entry and exit. Andrii Demchenko, Spokesperson for the State Border Guard Service of Ukraine made this statement at a briefing at Media Center Ukraine — Ukrinform.
"The average daily crossing of the border fluctuates at the level of about 80,000 people in both directions, both for entry and exit. It has not changed recently. In terms of percentage, it fluctuated at about 50 to 50. At this time, we are not recording a mass crossing of the border neither to leave Ukraine nor to enter. Usually, before the weekend, more citizens cross the border to leave Ukraine, but the difference with the entry (percentage) is insignificant. On other days of the week, entry prevails over exit," — Demchenko said.
The spokesperson also noted that the increase in passenger traffic has not been observed in recent months, on the contrary, the numbers have decreased. Most people cross the border between Ukraine and Poland.
"If we analyze the situation since February 24, due to the closure of all checkpoints on the border with the russian federation, belarus, on the Transnistrian segment with Moldova, the largest number of people currently crossing the border is at the checkpoints on the section with Poland, amounting to 52% of the passenger traffic," — the Spokesperson added.
Read more: https://mediacenter.org.ua/news