Back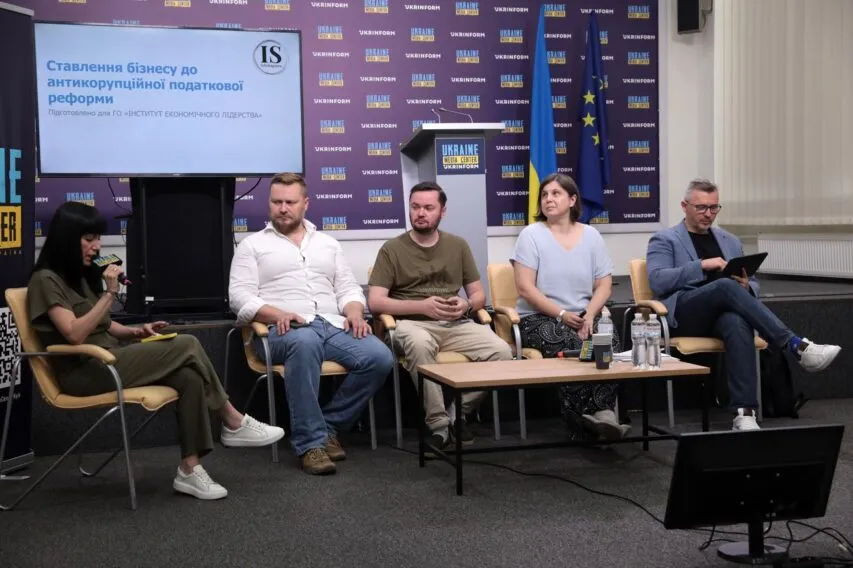 July 11, 2023, 17:40
73% of businesses somewhat or completely dissatisfied with current tax system – Ukraine already working on new reform
73% of businesses somewhat or completely dissatisfied with current tax system – Ukraine already working on new reform
Only 21% of respondents are satisfied, and only 2% are completely satisfied with the current tax system. At the same time, the share of those completely dissatisfied with the current tax system is 30%. While there are the largest 47% of those dissatisfied with the tax system is in commodity trading.
The share of respondents who are somewhat dissatisfied or completely dissatisfied with the tax system is 73% in total.
Anastasiya Shurenkova, Research Expert at Info Sapiens research agency presented this information at the country's main discussion platform BrainHub. In particular, she noted that the issue of tax system reform often comes up during business surveys.
"I can say that a similar situation holds for our other studies. That is, when it comes to business surveys on reform priorities, tax reform is often at the top of the ratings," the expert noted.
The micro business is the least satisfied with the existing system, according to the study results, it constitutes 82% of all legal entities in Ukraine.
"The medium-sized business is a little more satisfied. But, all the same, in all business segments, the share of respondents who are not happy with the current system is more than half," the expert added.
At the same time, she said that more than 80% of respondents believe that simplified tax administration, tackling the shadow economy and lower taxes are required. In turn, micro businesses are more interested in simplifying tax administration than others. Besides, small and medium-sized businesses would prefer lower tax rates.
Commenting on the results of the study, Marian Zablotskyi, member of the Verkhovna Rada's Committee on Finance, Taxation and Customs Policy, emphasized that these results will serve as arguments for the IMF, for the Parliament of Ukraine , and for internal meetings when discussing the future tax reform.
"During the last address to the parliament, the President said that we need the tax reform for the post-war reconstruction of Ukraine. In addition, the latest IMF memorandum includes the same wording that the tax reform policy is necessary for post-war reconstruction," he noted.
The MP also emphasized that introducing a system with simple, convenient and honest procedures is the main premise they are currently working with.
"The aim of the anti-corruption tax reform that we are currently working on for the post-conflict reconstruction of Ukraine is to bringing the Ukraine's underground economy from the shadow completely, recognize the now existing issues, and give incentives to businesses to develop and have as little contact with the tax agency as possible," he said.
BrainHub is the country's main discussion platform created by the Media Center Ukraine – Ukrinform. It brings together experts from the state and civil society sectors. BrainHub hosts intellectual discussions around the issues of the post-war reconstruction of Ukraine. It's the birthplace of the best ideas that will become the foundation for the road map of Ukraine's reconstruction in all sectors: economy, infrastructure, education, agriculture, security, digital, etc.
Read more: https://mediacenter.org.ua/news