Back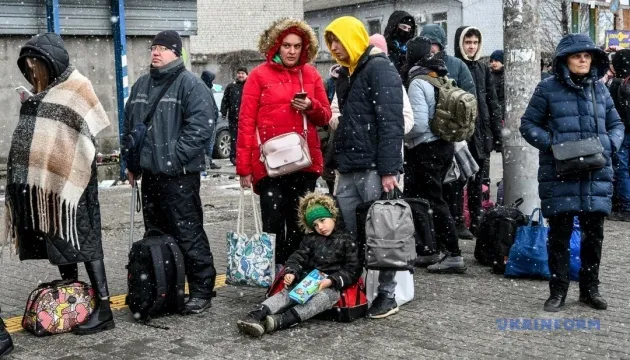 The photo from open sources
November 28, 2022, 13:18
700–800 People Are Evacuated from Unoccupied Territories Daily; 29 People Left the Temporarily Occupied Vasylivka the Day Before — Head of Zaporizhia Oblast Military Administration
The flow of people evacuating from unoccupied parts of the Zaporizhia region does not decrease for a month and reaches 700–800 people per day. Oleksandr Starukh, Head of Zaporizhia Oblast Military Administration, told this during the briefing in Media Center Ukraine — Ukrinform.
"Every day, 700–800 people are ordered to evacuate from the unoccupied territory to the western and central parts of Ukraine. People also leave for Europe. This flow does not decrease during the month. This is a lot," Oleksandr Starukh said.
Residents of the temporarily occupied Vasylivka also manage to evacuate — several dozen people leave per day.
"Vasylivka suffered from quite a lot destructions. The city was partially destroyed. Most of the citizens left for the territory controlled by Ukraine, and the authorities are there too. The enemy has set up a pass point there. People manage to leave. Not as many as before — 29 people have left in the last 24 hours, including two children. During the week, a total of 438 people left, including 67 children. Formerly, they were 1500 a day. But, at the same time, the enemy releases people in a small way and people get to the unoccupied territory," Oleksandr Starukh said.
Read more: https://mediacenter.org.ua/news